County appeals against insurer in $28 million case | Insurance Business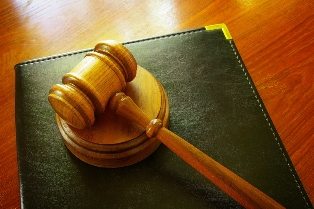 Gage County in Nebraska is appealing a recent ruling that an insurer is not liable for damages in a case that wrongfully convicted six people of murder.
The county board voted to appeal a decision that liability policies Gage County bought through Employer's Mutual Casualty (EMC) in 1989 do not provide coverage in the Beatrice 6 case.
Lawyers from Keating O'Gara Nedved and Peter – Joel Bacon and Joel Nelson – approached the county board's meeting this week to discuss the case, Beatrice Daily Sun reported. The lawyers said the board only has the next three weeks to decide if it wanted to appeal, or if its case against its insurer would end.
The Beatrice Six were Joseph White, Thomas Winslow, Ada JoAnn Taylor, Debra Shelden, James Dean and Kathy Gonzalez. The six were falsely found guilty of the rape and murder of a woman in Beatrice, NE in 1985. In 2008, DNA evidence implicated another suspect in the murders, and all six were later exonerated.
White died in 2011, but the remaining five are still engaged in a lawsuit against Gage County. In 2016, a federal jury awarded the six a total of $28.1 million.
Gage County claimed that it has up to $4 million in coverage and reimbursement of fees in the case, through EMC.
One of the attorneys, Nelson, noted that the main issue in the case is whether or not sheriff's deputies are considered "professionals" for purposes of coverage by EMC. The federal court in 2016 determined that they are considered professionals, thus coverage exclusions apply.
"We certainly think that appealing the decision in the EMC case makes sense," Nelson explained. "If you think about the potential recovery, let's say an upside of $4 million plus the attorney fees, which were over $1 million in the underlying case, we think it does make sense that we have a good faith argument that it's a relatively narrow legal issue."
The other attorney, Bacon, said he would file a petition to bypass the Nebraska Court of Appeals, taking the case directly to the Nebraska Supreme Court.