Crawford & Company expands decontamination service | Insurance Business America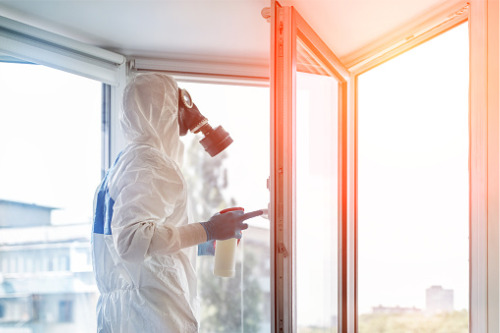 Crawford & Company has expanded its decontamination service to clean sites in the US that have been exposed to COVID-19, to be provided through its Crawford Contractor Connection division.
The decontamination service offers organizations access to more than 700 licensed and insured biohazard contractors across America. Once organizations notify Crawford Contractor Connection, contractors can respond to requests within one hour. Crawford Contractor Connection's 24/7 call center serves clients in need of immediate site restoration, allowing businesses to restart their operations quickly and limiting business interruption.
A release said that all contractors are "rigorously vetted" by Crawford Contractor and are equipped to restore sites affected by a wide range of biohazards, including COVID-19. The contractors are also monitored throughout the cleaning process to ensure timeliness, restoration quality, fair pricing, and customer satisfaction.
"The coronavirus (COVID-19) is having a significant impact on lives, businesses and communities everywhere. By providing access to our rapid-response decontamination service, Contractor Connection can help reduce the potential impact of contamination in the workplace and return the environment to full operational status as quickly as possible," said Crawford Contractor Connection US president Lance Malcolm.
Crawford & Company also noted in a release that the enhanced service will soon be made available in Australia, Canada, and in the UK.
Read more: Crawford & Company publishes COVID-19 whitepaper, announces retirement
Read more: Crawford & Company creates coronavirus helpdesk
The claims management service company has been hard at work producing resources for insurers and organizations since the coronavirus turned into a pandemic. Two weeks ago, the company created an online helpdesk to help guide insurers on how they can handle the massive influx of event cancellations driven by the outbreak. And last week, Crawford & Company published a whitepaper which detailed the impact of COVID-19 on workers' compensation programs.