Cyber insurance penetration grows 27%: Report | Insurance Business America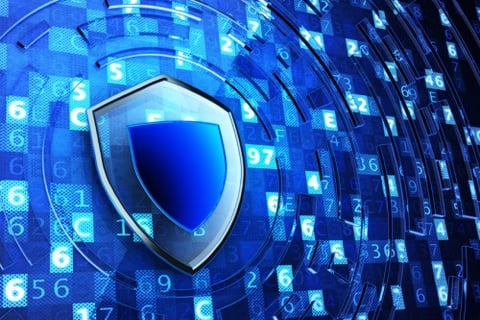 High-profile data breaches and an ongoing rise in the awareness of cyber risk have fueled a subsequent increase in the take-up rate of cyber liability insurance policies, a new report has found.
According to "Benchmarking Trends: Operation Risks Drive Cyber Insurance Purchases" from brokerage giant
Marsh
, there has been a 27% increase in cyber purchases in the US – up 32% in 2014 over 2013, and up 21% in 2013 over 2012.
That yearly increase shows organizations' commitment to managing cyber, rather than relegating the task to IT departments, Marsh said – particularly as renewal rates increased throughout 2015.
Increase in take-up rates was also even across the board. While insurers showed reticence toward industries with significant losses, such as retail and healthcare, other industries are showing more interest in buying policies. According to Marsh, critical infrastructure industries like chemical, communications, energy, healthcare and transportation are increasing their buying patterns, particularly due to concerns regarding business interruption.
Other players in the cyber insurance market have observed these changes as well. Since East Coast-based New Empire Group introduced its product Cyber$ential, interest in the product has only risen.
"Needless to say, with the advances in technology, many, many more businesses now have a cyber-liability exposure so we're aiming to protect all aspects of personal data security. Almost ever business as an exposure at some level," said New Empire Group Executive Vice President Jim O'Neill. "We probably see a 10% to 15% submission increase monthly."
New Empire Group's Cyber$ential program is designed for real estate entities with less than $5 million in revenues. The upper end of their premium is $950, which covers $1 million in liability and $250,000 in security breach expenses. Their lower end programs go as low as $350.
The costs may seem daunting but according to study conducted by Novarica, 85% of executives cite cyber risk as a top concern, and 69% say reputational costs arising from an attack far outweigh the associated financial costs.
Coverage limitations are also frequently cited as a concern, O'Neill said.
"Coverage limitations are a real concern because cyber liability is multi-faceted. The cyber liability policies aren't standardized policies at this point, so someone has to read them in order to confirm what coverage is there," said O'Neill. "If you're not familiar with reading them and what coverages are available you can run into a problem. Agents and brokers need a coverage they can trust that covers a wide range of people."
But according to the Marsh report, in addition to buying more policies outright, companies also bought higher limits in 2015.
Averages for companies of all sizes increased from $14.7 million in 2014 to $16.9 million in 2015. For companies with revenues of more than $1 billion, limits rose 15% from an average of $34.2 million to $39.2 million since 2014.