Daily Market Update - April 23, 2015 | Insurance Business America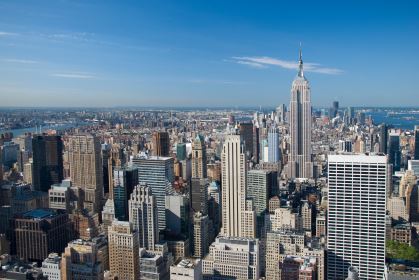 Experts warn that businesses need specific cyber insurance
Businesses that believe that their general insurance coverage will protect them against the growing threat of cyber attacks are mistaken. A RSA Conference Panel heard from industry experts who warned that data breaches would not be covered by general insurance policies. AIG's global head of professional liability said during a panel discussion that it is rare that cyber attacks would be covered by general insurance and cyberliability insurance is required to cover data breaches. She said that businesses also need to boost their cybersecurity or insurers will continue to be wary about raising their limits and scope of coverage. There was suggestion during the discussion that insurers could offer discounts on cyberliability policies if companies meet certain cybersecurity standards.

Consolidation in property/casualty sector is at slow pace says Fitch
A report from credit rating agency Fitch suggests that the pace of consolidation in the US property/casualty (re)insurance sector is slow despite recent mergers and acquisitions. The report says that market share for the 10 largest insurers has moved from 47 per cent in 2004 to 50 per cent in 2014 with the market share of top 50 underwriters virtually unchanged in this period. Smaller firms are under pressure to be competitive against larger rivals and this is creating some merger and acquisition activity but Fitch reports that many smaller firms are unwilling to sell. It concludes that many smaller underwriters are not under financial pressure to sell and larger firms are unlikely to merge in the near future.

Regulator warns that social media sharing could invalidate insurance
Individuals, and for that matter businesses, that share too much information on social networks could be putting their insurance at risk. The Financial Ombudsman in the UK has warned individuals that insurance companies can check their social accounts and that sharing that you are on vacation could invalidate a claim if your home is broken into. Businesses too could find that posting details of 'company away-days' or other information that could suggest that premises are unoccupied for a period of time may result in claims being disputed.