Daily Market Update - February 9, 2015 | Insurance Business America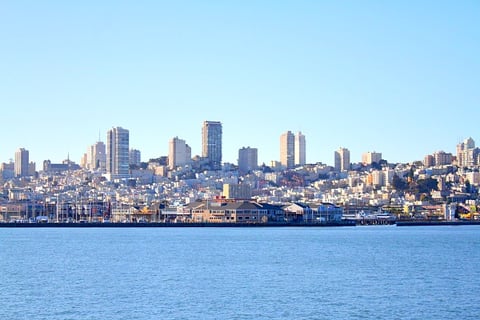 Regulators call for multi-state investigation of Anthem
Members of the National Association of Insurance Commissioners have called for a multi-state examination of Anthem, Inc. and its affiliates, following the discovery of a cybersecurity breach at the health insurance company. The incident which put the personal data of up to 80 million customers at risk has caused widespread concern in the industry and among consumers and Monica Lindeen, NAIC President and Montana Commissioner of Securities and Insurance says its members want swift action: "We are in agreement that an immediate and comprehensive review of the company's security must be a priority to ensure protection of consumers who are covered by Anthem."

Meanwhile Anthem faces class action law suit over breach
A class action is being brought against Anthem Inc. by Cohen & Malad in Indianapolis on behalf of client Karen Matthews and anyone else affected by the cyber breach. The firm says it has received multiple calls from people who have, or are concerned that they will, become victims of identity theft. The class action claims that the insurer breached customer trust.

Cyber insurance to be worth $85 billion
With cyber threats increasing Lloyds of London is aiming to becoming a global hub for cyber insurance, a market set to be worth an estimated $85 billion according to some of Lloyd's members. In 2014 the estimated value of premiums was $2.4 billion, almost double that of 2013. With businesses becoming increasingly aware of the risk and with insurers providing more products for the market, the cyber insurance business is predicted to grow faster in the next few years. Barbican Insurance Group says in an article in ITProPortal that some Fortune 500 companies spend up to $100 million on cyber insurance which requires the involvement of syndicates such as Lloyds. The other end of the market may grow even faster though as small and medium businesses may not have the ability to absorb the damage caused by a cyber attack. Comprehensive insurance may not be the choice of many businesses though as they seek to insure against costs of compliance (as more regulations are introduced) and of communicating to customers in the event of a data breach. Read the full story.

Assisted suicide ruling should not impact insurance industry
A Canadian Supreme Court ruling that overturns a ban on assisted suicide for terminally ill patients should not have a large scale impact on the life insurance industry. The Canadian Life and Health Insurance Association says that most patients who would consider the option of assisted suicide would have bought their policies at least two years before their health would deteriorate to that stage and would therefore be outside of the standard exclusion. If the Canadian government changes the law on assisted suicide then the industry will consider amendments as appropriate a spokeswoman told the Carlyle Observer. Read the full story.