Daily Market Update - May 13, 2015 | Insurance Business America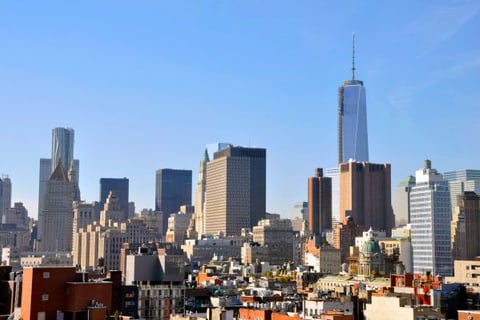 UK insurer sets out road ahead for connected cars
As the auto industry continues to evolve and innovate in its use of technology there are many in the insurance industry who wonder if the manufacturers will control the valuable data. There is even a train of thought that believes the auto industry will create its own insurance companies. However at a motor industry conference in the UK one of the country's leading insurance executives mapped out a different road ahead. Janet Conner, managing director of AA Insurance, says that she believes that data collected by connected vehicles should be transferable between insurers to allow for consumer choice to continue. Ms. Connor said that insurance brokers must seize the opportunity to guide consumers through the potentially confusing maze of technology-based change in the sector.

What three key factors are driving demand for insurance in Asia?
Asian markets are underinsured but the situation is changing. Munich Re predicts the region will have a 40 per cent share of the global insurance market in the next 5 years and insurance companies are keen to take advantage of the booming market. Ravi Menon, managing director of the Monetary Authority of Singapore, told a conference this week that he believes there are three key factors driving the growth; increasing wealth, with middle classes growing in many Asian countries; aging population; and awareness of risk and of insurance products.

Genworth to cut back its Australian investment
Genworth Financial has reduced its stake in its Australian mortgage insurance business from 66 per cent to 52 per cent, a move that will raise $225 million. The sale will enable the firm to reduce debt and follows an IPO last year in the Australian business.

Countries unite against websites targeting children's privacy
Twenty countries including authorities in the US, Canada, Australia and Europe are this week uniting in the fight against unscrupulous websites and apps that put the privacy of children at risk. The 2015 International Privacy Sweep is co-ordinated by the Global Enforcement Privacy Network and runs until May 15. "We know from previous privacy sweeps that mobile apps and websites often collect an immense amount of personal information," said Canada's privacy commissioner Daniel Therrien, "Children are more connected than ever before and these platforms must bear that in mind when seeking potentially sensitive data such as name, location or email address. This is about protecting children. I can't think of anything more important than that." The results of the sweep will help authorities develop cross-jurisdiction plans to tackle privacy issues.