Daily Market Update - May 4, 2015 | Insurance Business America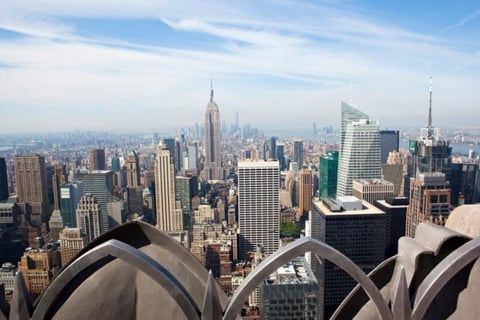 Chinese investment firm bids to acquire Ironshore
The Chinese investment firm Fosun wants to acquire an additional 80 per cent stake in the US insurer Ironshore. Fosun is controlled by Chinese billionaire Guo Guangchang and bought a 20 per cent stake in the US firm last year. It has offered $1.8 billion to take full ownership as it aims to expand its global portfolio of insurance interests which it sees as a growth area. The deal is subject to approval by regulators.

Worst first quarter for claims says US insurer
The Insurance Information Institute says that the Northeast corner of the US saw $2.3 billion in winter damage claims in the first quarter of this year. Storms ravished the region with Boston suffering 9 feet of snow causing unprecedented damage to homes and businesses. Kevin Meskell, executive vice president at Quincy Mutual Fire Insurance Co told the Boston Globe that is was the worst first quarter for claims in Massachusetts that he's ever seen; the firm received three times as many claims in the first three months of this year than in the whole of 2014. Although he declined to give figures he said that the firm had suffered millions of dollars of losses.

Canadian mortgage insurer considers risk from oil sector downturn
Canada's largest private mortgage insurer is watching closely for signs of risk in the Alberta housing market. Genworth's chief executive Stuart Levings says that he expects to see mortgage delinquencies increase in the second half of this year as the impact of the oil industry slowdown starts to bite. Mr Levings, who was the mortgage insurer's chief risk officer during the financial crisis, told the Globe and Mail that he doesn't think the situation will be as big as it was back then. However he says Genworth is expecting unemployment to rise by 7 per cent and house prices to drop by 8 to 10 per cent in Alberta during this year.