Daily Market Update | Insurance Business America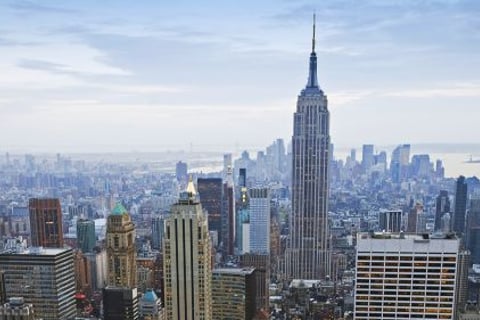 Holland takes unified approach to cyber attacks
Government officials and the cybersecurity industry seem to agree that a unified approach to handling the threat of cyber attacks is the way forward. Sharing of data and intelligence on threats is key to strengthening defenses and mitigate damage caused by cyber criminals and terrorists. In Holland internet service providers are leading the way on working together with the creation of a non-profit organization that is tasked with keeping the whole industry one step ahead of the threats. It says that individual business and the internet industry can only afford to do so much to protect themselves individually but having an umbrella across the whole sector means that more resources can be deployed at an affordable cost. The organization has hardware and software defenses but also data analysis; it profiles attacks which makes a second similar attack harder. Although Holland's internet infrastructure is far smaller than that in North America it is the kind of joined-up approach that most experts believe is needed here too.
Are weather risks caused by climate change or increased by it?
An Oxford University professor says it's important to distinguish between whether climate change causes extreme weather conditions or if it increases them? Speaking at a conference in Ireland geoscientist Prof. Myles Allen said that in many cases climate change increases the frequency of storms and other weather incidents rather than creates them. He said that in many cases the increase in frequency increase may once in 80 years when previously it was once in 100 years. He says that is "not nothing but is not enormous either". However he stressed that while that would still mean an incident was once in a lifetime it was important in scientific terms. Prof. Allen says that we all need to be told more about what climate change is doing to our planet and called for weather forecasts to start showing what the weather would have been like without the effects of climate change.
Emerging risk: reputational damage from altered data
The cyber attacks that grab the headlines are generally large organizations hit by 'denial of service' attacks, taking out websites for example; or data breaches where personal or financial information is compromised. However Craig Richardson, CEO of cybersecurity firm Wynyard, says that an emerging risk is altered information. He is calling on chief financial officers to be fully aware of the risk and to be prepared to spot data that has been tampered with. In this kind of attack nothing is stolen but data is changed which means the organization can no longer trust its own information and neither can its clients or customers. When trust is destroyed in a business the game can be over very fast.
Read the full story.