Despite InsurTech gains, independents are secure – as long as they're strategic | Insurance Business America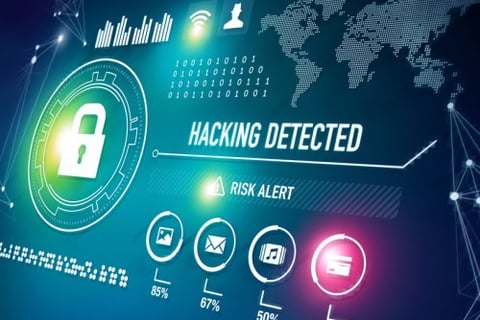 The InsurTech space is booming.
According to a Dow Jones VentureSource report, venture capital firms put $167 million into insurance technology companies in the third quarter. In fact, the space saw more funding in each quarter of 2016 than in any corresponding period last year, and InsurTech Connect – a new conference targeted at these groups – exceeded their aggressive target of 1,000 attendees by drawing a crowd of 1,500 in Las Vegas earlier this month.
While the aims of these startups vary, many are focused on distribution. The fact that the area has traditionally been dominated by the independent agency means there are certain pain points in the system that can be addressed by better technology, says Matt Miller, founder and chief executive of Embroker.
"There's a massive opportunity for well-designed modern technology products to transform the world of
commercial insurance
, which is unsustainably inefficient," explained Miller, whose company formally launched this week.
Yet despite the influx of cash and confidence, the nation's independent agencies have been remarkably unmoved by the threat InsurTech startups represent. According to a joint report from Vertafore and Hanover Research, 76% of agencies view these entrants as a small threat or not a threat at all – down notably from the 54% of agents who said they felt moderately to seriously threatened a year earlier.
And that's as it should be, a bevy of industry figures suggest – provided agencies make the technological adjustments necessary to reflect changing consumer mores.
"Independent agents are acutely aware of the disruption facing their industry and their businesses, but they're not letting it impact their spirits," said Bruce Winterburn, vice president of industry relations at Vertafore. "By doubling down on technology that bolsters customer relationships and continuing to integrate mobile technology into the whole of the business, the research
shows the investment is paying off."
Recently conducted research in the sector tends to agree. An August report from Applied Systems showed that while only 25% of agencies currently use a client self-service portal, those who do have 9% higher revenue per employee. Precious time is also saved by using such tools as the cloud, business intelligence software, market search functionality, download and real-time capabilities.
By attracting more money into insurance distribution, InsurTech startups may actually help agencies more fully recognize these and other opportunities, said Applied Chief Executive Reid French.
"At the end of the day, competition brings out the best in everybody," French told
Insurance Business America
at AppliedNet last month. "It can help to spur activity in the independent channel to make sure it's up to speed and ready to handle its customers whenever and however they want to be handled."
And while mainstream carriers are connecting with InsurTech startups – The
Hartford
and Travelers have signed on with Embroker, for example – they are also continuing to invest in the independent channel. The Hartford recently announced new download capabilities in the area of
ACORD
eDocs, which have been shown to improve agency efficiency by at least one hour a day per employee for the majority of firms.
The important variable in the equation is whether or not agencies take advantage of these new offerings, says Michael Howe, senior vice president of product management with Applied.
Related Stories:
Independents lag behind in critical areas of tech adoption: Report
Agency optimism, growth prospects see remarkable shift in 2016
"You will always need someone to help you make smart choices in the complicated world of insurance, so the core value proposition offered by agencies will continue to exist," he said. "If agencies don't adapt and evolve with time, though, customers will go somewhere else and these startups could absolutely be a threat."