Discover your personal superpowers: author Erica Kidder on the inspiring power of resilience | Insurance Business America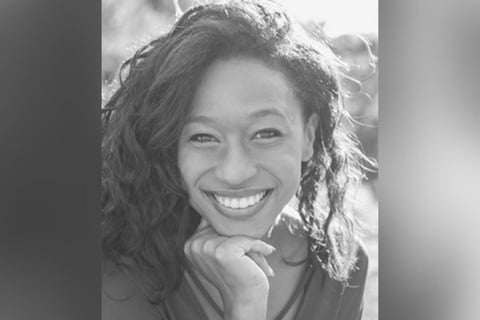 Everyone has their very personal interpretations of the term 'resilience', most likely built on the struggles they have encountered in their lives and careers.
Erica Kidder (pictured), senior project manager, the Hanover Insurance Group, certainly has strong opinions on the matter – and she will be sharing some of her inspiring insights in the panel 'Choosing Resilience' at the upcoming Women in Insurance Atlanta event.
"I think that by sharing stories and by showing up authentically," she reflected, "you are a more powerful leader. That speaks to resiliency, because you are able to bring people together."
And – with all manner of important topics under discussion at the event – Kidder is also keen to point out that resiliency is a cornerstone of ensuring that diversity, inclusion and equity continue to take the industry spotlight
"When you're talking about a breadth of people, going beyond race or gender or sexual orientation, I firmly believe that we're better together," she said. "And as a resilient leader, if you are able to tap into the potential in all of those people, then you're going to have the best solutions to any challenges you're going to face. Just by including people who have different experiences, who are thinking differently, you are able to get the competitive advantage."
Much of Kidder's writing on resilience can be found in her book Black, Mixed With – a unique fusion of autobiography and self-help volume that motivates readers to accept their individuality, embrace it, and celebrate the diverse array of superpowers that are within and unique to each of us.
But what inspired her to write the book in the first place?
"I always knew that I wanted to write a book," she recalled, "and I was thinking about something on project management. But in the meantime, I went for a promotion [at an old job] … and when I didn't get it, I thought: you know what? I am dying to just show what kind of leader I am to the world.
"I thought: I have a timely story that ties into what's going on in the world right now. I'm broke, I'm in corporate America, I look a little bit different, I'm struggling with all of these different things. And one of the most powerful lessons that I found about myself through this adversity was that I'm incredibly resilient. And I wanted to be able to re-funnel that energy into something that more constructive – not having negative anabolic energy, but positive catabolic energy to move forward.
"I wanted to show folks who I am on that degree – what kind of leader I am authentically. And I also wanted to be somewhat inspirational for other women, or people of color, to show that via intersectionality you can you bring all of those experiences you've had to the table. Those are actually the superpowers that make you stand out."
Women in Insurance Atlanta will be taking place at the Sheraton Atlanta Hotel on April 07, 2022.