Distracted driving takes toll on insurance companies | Insurance Business America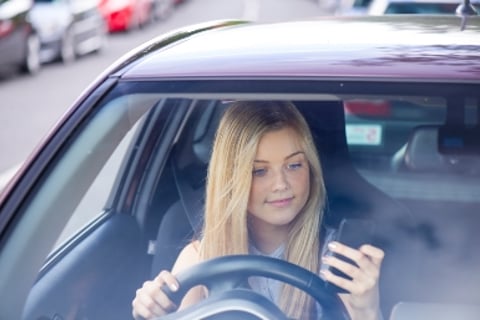 Distracted driving continues to be one of the leading causes of fatal crashes in Texas, an article appearing on KTSA News' website said.
"We wonder how can [an accident] happen during the middle of the day. How could somebody have a head-on collision at 10 in the morning or 2 in the afternoon–the car veering over. Often times, it's distracted driving," said Mark Hanna of the Insurance Council of Texas. "When you see something like 10% of all fatal crashes are because of distracted driving, you've got to sit up and say to yourself I could be one of those so easily."
According to the KTSA News feature, cities such as San Antonio have tried their best to keep motorists focused on the road ahead of them instead of their phones and the like.
Hanna provided advice to motorists, urging them to not only focus on their driving, but to adapt a defensive stance while on the road.
"You have to be on the lookout for those folks. It's just so scary. When you're driving down the road at 70 miles per hour, in a two-ton vehicle–you look to the side of you, and the guy or the woman is not looking at the road–they have a phone in their face."