Dogs bites are an increasing liability for businesses and pet owners | Insurance Business America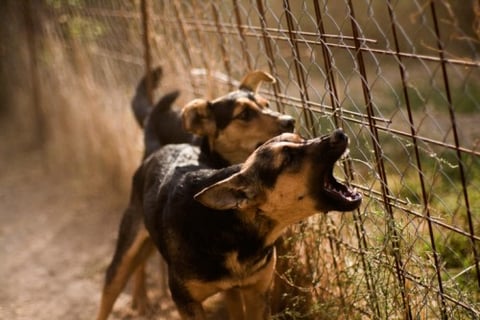 In Pennsylvania last month, an employee filed a lawsuit against Home Depot and her supervisors alleging the defendants failed to maintain a safe work environment after she was bit by a dog brought in by a customer.
Earlier this month, a toddler in North Carolina was hospitalized after he was bit by a dog. Another recent attack by a dog in Canada resulted in the tragic death of a 50-year-old woman and hospitalized a toddler.
These incidents are among the latest examples that show how frequently dog attacks occur. Many of these cases are handled through the court system, leaving liable parties subject to thousands in fees and damages.
With 4.7 million dog bites annually in the United States and 800,000 resulting in medical care, homeowners who own dogs should be aware of potential lawsuits if their dog injures someone. Dog bites and related injuries account for approximately one-third of all Homeowners Insurance Liability claims and totaled nearly $700 million in 2017. The average award for a personal injury lawsuit is $789,784.
Dog bites and the associated costs, such as physical damages and liabilities, are covered by a Personal Liability policy, which comes along with Homeowners or Renters Insurance programs.
Policyholders would be wise to make sure their Homeowners policy is not restricted to just their own property (premises only coverage). Ensuring Personal Liability coverage is worldwide will mean they are covered if they take their dog somewhere else, such as a dog park, and a bite occurs, said Mary Mullen, Personal Underwriting Manager, Burns & Wilcox, Chicago, Illinois.
In addition, many Homeowners policies have a limited appetite, which excludes certain breeds Mullen said. The list of breed restrictions will vary from one carrier to another therefore owners should speak with their insurance brokers or agents to ensure they have the proper coverage. Typically a restriction will not provide coverage for any "bodily injury" or "property damage" caused by attack dogs, non-domesticated dogs or guard dogs. Breeds such as Rottweilers, Doberman Pinschers, Akitas, Bullmastiffs, Wolf Hybrids, Chow Chows and Pit Bulls and any animal with a biting history could fall outside of a carrier's appetite, Mullen said. There are other exotic animals that may make obtaining standard coverage difficult as well.
A Commercial General Liability (CGL) policy will cover the associated costs with dog bites for business owners, such as when a dog bite occurs on their property. Like a Homeowners and Renters policy, the CGL will usually cover the cost of medical bills to the injured party, legal and court fees related to the incident, said Chandra Kwaske, Commercial Underwriting Director, Burns & Wilcox, Detroit/Farmington Hills, Michigan. The CGL generally will not cover the costs associated with reputational damages, such as crisis communication efforts to combat negative media attention.
Business owners are usually going to be considered liable if a dog bite happens on their property – even if the dog is owned by an employee, a customer or anyone visiting the place of business, Kwaske said.