Drone accidents can be covered by homeowners' insurance: NAIC | Insurance Business America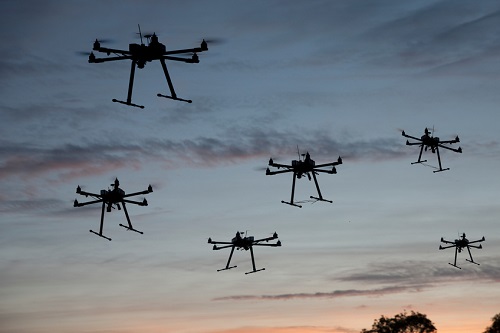 The Federal Aviation Authority estimates that 2.5 million drones will be sold this year, with 1.9 million of them going to hobbyists. By 2020, the regulator expects the total number of unmanned air vehicles (UAVs) sold to reach 7 million.
But while these aircraft pose no crew risk, they do carry danger to property and life on the ground in case of any untoward incident.
According to a consumer alert from the National Association of Insurance Commissioners (NAIC), drone hobbyists can take out a homeowners' insurance to cover their risk because this type of policy typically protects radio controlled aircraft.
"Look at the contents section of your policy, or talk to your agent to see if your drone will be covered if it is lost, stolen or damaged. If your drone falls onto your car, damage to your car may be covered if you have a comprehensive coverage auto policy," NAIC further advised.
As for commercial use, drones are largely restricted and operations are authorized on a case-to-case basis. NAIC notes: "The FAA has started regulating commercial drones with proposed rules such as requiring pilots to obtain special pilot certificates, staying away from bystanders and restrictions on when and where they can fly. The proposed rules also prohibit drone delivery of packages. Since final rules have not been implemented, they are not being enforced."
FAA released the new guidelines governing drone use in the US in late August, and the more relaxed rules are expected to result in the explosion of drone use in the country. Attendant to this growth is the emergence of specialized coverage for the equipment, as is evidenced by the growing number of insurers offering such products.
"This is huge – probably the biggest thing that's going to lead to an explosion in the [drone insurance] space," James van Meter, aviation practice leader of
Allianz
Global Corporate & Specialty S.E., told
Insurance Business America in a previous interview
. "The rules bring a legitimate way for commercial enterprises to operate drones for profit and for insurers to enhance our products to fuel industry growth.