Drones will bring sky-high efficiency | Insurance Business America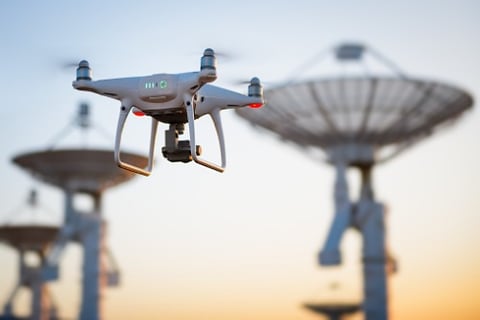 By 2022, the FAA estimates 2.85 million small drones will take to the sky, with approximately 15% being used for commercial purposes. Laird Rixford, CEO at Insurance Technologies Corporation (ITC) shares how drones have, and will continue to, affect the insurance industry.
IBA: How is drone technology impacting the insurance industry?
Laird Rixford: Drone technology is impacting the insurance industry by making the process of property inspection more efficient, both pre- and post-loss. Underwriters can use drones to inspect a roof and the surrounding property or yard before underwriting a policy, and loss adjusters can use drones to get a better bird's-eye view of a loss post-event. This applies to homes and commercial properties. Using drones is much more cost-efficient than having multiple people inspect a property or using helicopters and planes for aerial imagery, which can prove very costly.
IBA: Are there any operational or employment challenges related to using drones?|
LR: After a catastrophic event like a hurricane, insurers still have to send someone to the property to physically inspect the loss. We're not yet at the point where the Federal Aviation Administration allows us to fly drones out of the sight of the operator, which means someone needs to be at the property to fly the drone and carry out the inspection. The drone gives you a better perspective on the loss, in addition to cutting costs.
I don't think drones will lead to a reduction of the insurance workforce. Rather, I think they will change some of the professions. You still need underwriters to analyze and process the data collected by the drone, and you still need someone to physically visit the property and operate the drone. It might just change the role requirements for some positions.
IBA: Are there any risks that come with using drone technology?
LR: One of the biggest issues is people's reticence to having drones flying overhead because of privacy issues. Just because a drone is flying overhead, it's not necessarily looking at you. It's looking at a roof in the neighborhood, and it will be up and down within minutes, without a person having to walk over someone's property – and yet people still think drones are spying, so we need more public education around that.
Another thing to remember is that drones used in the insurance process are being used for commercial purposes, and therefore the operator is required by the FAA to have an Unmanned Aircraft Systems license before flying. An insurance agent can't just fly a drone to look at something without being properly licensed by the FAA.
IBA: Moving forward, how do you expect the adoption of drone technology to continue in the insurance industry?
LR: As drones become smarter and are more readily accepted by the public, I think we're going to get to a point where the FAA will allow drone usage beyond line of sight. That will enable insurance companies to dispatch drones to do an inspection or to look at claim damage from a central location without having to send someone along. That's a lot further down the road, but that's where using drones can improve operational efficiency within the insurance industry.