Earthquake insurance gets plenty of takers – and they're not where you might think | Insurance Business America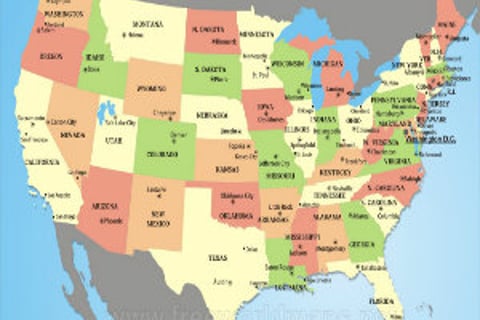 When you consider who is most likely to benefit from earthquake insurance, you might immediately think of the Golden State – 38 million people straddling the 810-mile San Andreas fault, an area that has been ready "for the next big one" for the last decade.
But if you look at the percentage of the state population with earthquake insurance, you might be surprised to find that the Sooner state, according to Oklahoma Insurance Comissioner John Doak, has nearly 50% more uptake on earthquake insurance than those California residents who are straddling a geological time bomb.
Last year, around 100 earthquake insurance claims were filed in Oklahoma but only eight were paid. The state has suffered a huge uptick in quake activity in recent years, overtaking California to take the unwanted crown for most quake-prone state in the country last year. And many are pointing the finger at fracking activity, which, in many policies, is a man-made quake and excluded from coverage.
"This rise in seismic activity, especially in the central United States, is not the result of natural processes," said a statement released last month by federal scientists at USGS. "Deep injection of wastewater is the primary cause of the dramatic rise in detected earthquakes and the corresponding increase in seismic hazard in the central U.S."
Commissioner Doak, however, appears to be expecting carriers to give policy holders the benefit of the doubt.
"At present, there is no agreement at a scientific or governmental level concerning any connection between injection wells or fracking and earthquakes," Doak said in a bulletin this week. "In light of the unsettled science, I am concerned that insurers could be denying claims based on the unsupported belief that these earthquakes were the result of fracking or injection well activity. If that were the case, companies could expect the Department to take appropriate action to enforce the law."
The Oklahoma supreme court is currently considering Sandra Ladra vs New Dominion LLC in which a Prague resident is seeking compensation for injuries she received in the 2011 5.6 magnitude Prague earthquake. Carriers will be watching the case with interest. Last year, Oklahoma recorded 567 earthquakes of 3.0 magnitude or greater – more than the previous 30 years combined.