Economic costs of climate change could be much worse than thought | Insurance Business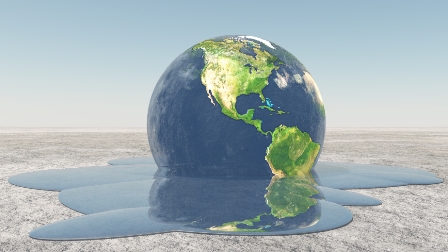 The mercury is rising, and it's going to cost the world some serious money.
A new report, published in the journal Nature Climate Change, shows that urban centres will have to shell out more for the cost of climate change due to the "urban heat island" effect.
The report, which analysed 1,692 cities worldwide, found that the total economic costs of climate change for urban centres could be 2.6 times higher when the urban heat island effect is taken into account. Cities at the worst end of the spectrum stand to lose as much as 11% of their gross domestic product (GDP) compared with the global loss average of 5.6%, according to a report on the study by phys.org.
Also according to the report, the authors noted that the study is significant because it highlights the importance of adopting local interventions along international policies to keep global warming effects at bay.
"We show that city-level adaptation strategies to limit local warming have important economic net benefits for almost all cities around the world," Professor Richard SJ Tol, professor of economics at the University of Sussex, and study author, told the publication.
Cities cover only around 1% of the Earth's surface, but they produce 80% of the total gross world product, consume 78% of the global energy supply and are home to more than 50% of the world population, the report said.
Thus, the authors from the University of Sussex in England, Universidad Nacional Autonoma de Mexico and Vrije University Amsterdam, proposed that local policy makers prioritize measures that would limit the high economic and health costs of climbing urban temperatures.
"It is clear that we have until now underestimated the dramatic impact that local policies could make in reducing urban warming. However, this doesn't have to be an either/or scenario," Professor Tol emphasized.
He concluded, "In fact, the largest benefits for reducing the impacts of climate change are attained when both global and local measures are implemented together. And even when global efforts fail, we show that local policies can still have a positive impact, making them at least a useful insurance for bad climate outcomes on the international stage."
Related stories:
The emergence of environmental liability insurance
Morning Briefing: Consumers are ready for insurance robo-advisors