Eleven insurance firms honored among world's most ethical companies | Insurance Business America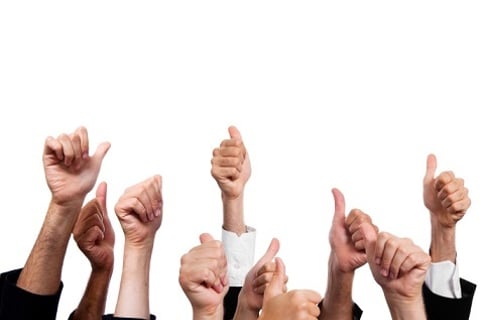 Several major US insurers have been recognized as ethical stalwarts in an international ethics honor list.
Among the honorees in a World's Most Ethical Company list are 11 American insurance companies – including The
Hartford
, which received the accolade for the ninth time, and
Arthur J. Gallagher
& Co., which was recognized for the sixth-straight year.
The accolade, which is run by the Ethisphere Institute, honors companies "who recognize their role in society to influence and drive positive change" within an ethical framework.
This was the eleventh year the honors list has been produced.
The Hartford's chairman and chief executive Christopher Swift said the company was "honored" to be recognized again.
"At The Hartford, we recognize that a company's reputation for doing business the right way is essential to its sustained success," Swift said.
The Hartford attributes its success in the annual list to a "culture of integrity and honesty."
Ethisphere's chief executive officer Timothy Erblich said Swift and his staff demonstrated "a culture of the highest ethical standard, offering customers, employees and investors an exceptional brand that stands for honesty and integrity".
Want the latest insurance industry news first? Sign up for our completely free newsletter service now.
The Institute has witnessed companies changing the way they meet ethical expectations in the 11 years the honors list has been running, Erblich said.
"We have seen the shift in societal expectations, constant redefinition of laws and regulations and the geo-political climate. We have also seen how companies honored as the World's Most Ethical respond to these challenges," he said.
"They invest in their local communities around the world, embrace strategies of diversity and inclusion, and focus on long term-ism as a sustainable business advantage."
J. Patrick Gallagher, Jr., chairman, president and chief executive at Arthur J. Gallagher & Co., said the company was "deeply honored to have once again been recognized."
"Our company is highly focused on operating with integrity and adhering to the highest standards of moral and ethical behavior," he said.
"This designation is a true testimony to the integrity, professionalism and client-service focus of our global team, and to the strength of our company's culture and core values."
Companies are marked in five categories towards their overall World's Most Ethical Company grade – in ethics and compliance; corporate citizenship and responsibility; culture of ethics; governance; and leadership, innovation and reputation.
Other insurance companies honored were: Aflac,
Allstate
, Blue Shield of California, CareFirst BlueCross BlueShield, Health Care Service Corporation, Knights of Columbus, Massachusetts Mutual Life Insurance, USAA, and Wisconsin Physicians Service Insurance.
Related stories:
Connecticut insurer recognized in world's most ethical companies list
J. Patrick Gallagher Jr.