Eleven insurers ordered to pay millions of dollars for storm-damaged trains | Insurance Business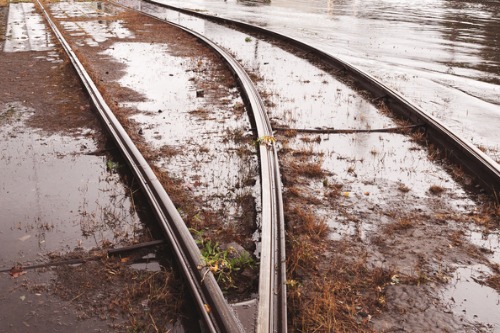 The New Jersey Supreme Court has ordered several insurance companies to pay the amount owed to a public transportation agency related to trains damaged during Hurricane Sandy in 2012.
The insurers are on the hook for about $300 million in payments, to cover for the remaining amount owed to the train operator.
NJ Transit, the operator of the trains, had parked 343 locomotives and rail cars from its Meadowlands Maintenance Complex in Kearny prior to Sandy hitting the region. During a previous court proceeding, the agency had argued that the facility had not flooded in the past, hence it left the trains there.
However, when Sandy struck New Jersey in October 2012, floodwater during the storm entered the rail yard and damaged all the trains. At the time, NJ Transit carried a $400 million multi-layered property insurance policy program through eleven insurers. The agency later sought coverage for the water damage, but several insurers had invoked a $100 million limit on flood damage claims, and declined to pay NJ Transit beyond the restriction.
NJ Transit eventually filed a lawsuit against the insurers in 2014, which challenged the insurers' decision that the policy had reached its limit. A trial court ruling in 2017 determined that NJ Transit was entitled to coverage up to the full $400 million insurance policy limits.
Attorneys for the insurer had argued that the flooding which caused the damage was due to stormwater run-off and not by the storm, but an appellate decision in 2019 ruled that the damage was covered by a "named windstorm" provision in the policies. The decision also noted that had the insurance companies intended to limit claims for damage from a "storm surge," the policies would have said so "in plain language."
That lower court ruling was appealed by four insurers – Lloyd's of London, Maiden Specialty Insurance Company, RSUI Indemnity Company, and Westport Insurance Corporation – bringing the case to the attention of the New Jersey Supreme Court.
NJ Advance Media reported that a recent opinion from the high court upheld the 2019 appellate court ruling that the water damage to the equipment was not subject to a $100 million limit. The ruling was unanimous by all seven Supreme Court justices.
"NJ Transit is pleased that the Court agrees with our position in this case," said spokesperson Jim Smith. "The practical effect of the ruling is that the Court has affirmed NJ Transit's right to an additional $300 million of coverage under the policies for our Superstorm Sandy claim."