Emergency physicians group blasts health insurers for selling bad policies | Insurance Business America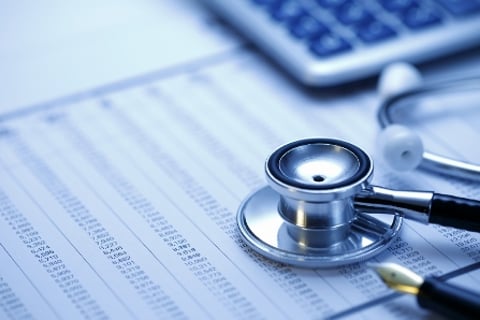 A group of emergency physicians is placing the blame on insurance companies for unaffordable and unsatisfactory medical treatment.
In a poll released Sunday, nine out of 10 emergency physicians told the American College of Emergency Physicians that insurers are "misleading" patients by offering affordable premiums on policies that actually cover very little. The study also found that 8 in 10 emergency physicians say that their patients sacrifice care because of the out-of-pocket cost, co-insurance or high deductibles.
That's a more than 10% increase over six months, when emergency physicians were asked the same question.
"Each day, emergency physicians are seeing patients who have significant co-pays, up to $400 or more, for emergency care. It might as well be $4,000 for some people," said ACEP President Jay Kaplan. "Patients should not be punished financially for having emergencies or discouraged from seeking medical attention when they are sick or injured. No plan is affordable if it abandons you when you need it most."
Kaplan said the narrow provider networks included in insurer plans are also contributing to high medical costs, which results in patients receiving additional bills from medical providers. In fact, 60% of physicians said they had difficulty finding in-network specialty care for their patients.
The ACEP president suggested insurers were orchestrating these narrow networks purposefully to increase their own profits at the expense of the consumer.
"Insurance companies must provide fair coverage for their beneficiaries and be transparent about how they calculate payments," Kaplan said. "They need to pay reasonable charges, rather than setting arbitrary rates that don't even cover the costs of care. Insurance companies are exploiting federal law to reduce coverage for emergency care knowing emergency departments have a federal mandate to care for all patients, regardless of their ability to pay."
Narrow insurance plans have come under fire from insurance regulators, consumer groups and healthcare providers since their growth in popularity under the ACA. The National Association of Insurance Commissioner released a model law last year that would require insurers to include enough healthcare providers for consumers to get the services they require "without unreasonable travel or delay."
Health insurers, meanwhile, have said they are raising premiums and narrowing networks merely to stem heavy losses and remain competitive in the individual marketplace.
Indeed, a recent study from the Heritage Foundation suggests that insurers with narrow provider networks tended to lose less money than those with broader coverage. In aggregate, insurers participating in the Affordable Care Act exchanges generated substantial losses offering coverage, despite receiving federal subsidies through the law's reinsurance program. Specifically, the authors allege that total losses among insurers were in excess of $2.2 billion, despite receiving net reinsurance payments of $6.7 billion.
In that environment, narrowing coverage is not a matter of boosting profits but of minimizing losses, companies say.
In fact, insurers worry that in 2017, significant rate hikes will be needed just to keep pace with the rising cost of medical care and the increase in sick patients among their policyholders.
"If you thought it was going to get fixed in a year or two, you'd stick around," said Robert Laszewski, who runs Health Policy and Strategy Associates. "The implications of that are that the program just isn't working in its current form."
The federal government has dealt with the clash over narrow networks by setting new requirements on how insurer plans are displayed through online exchanges. Beginning this year, insurance carriers will be allowed to sell health plans with limited provider networks, but they will be labeled as such on HealthCare.gov through a series of new ratings.
Maximum out-of-pocket costs for consumers under the ACA will also increase next year to $7,150 for an individual and $14,300 for families.