"Employees want in on the action": Tangram CEO reveals the secrets to building a top leadership team | Insurance Business America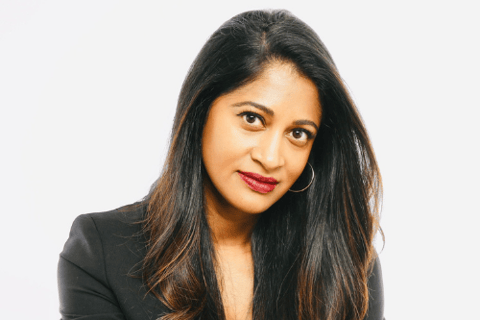 How exactly does one define 'leadership'? It's a topic that can provoke endless debate – but there are certain key factors that are undeniable.
For Rekha Skantharaja, president & CEO at Tangram Insurance, it's something she has paid very close attention to over several years of building a world-class leadership team.
"The success of a new leader starts before they even get into the seat," she said. "It's in the process of evaluating whether that person has the right mindset and capability. Often people get promoted into their first leadership position because they have been successful at skills or tasks. However, it's imperative that the person has demonstrated the willingness and capability to be responsible, assume ownership and take accountability beyond themselves.
"It's important that any new leader has both the freedom to drive initiatives/test their ideas but also be guided by and shadow a more experienced person. Frequent check-in points should be instituted so there is a consistent feedback loop and the new leader can ask questions and request more resource or training.
"I also believe in a holistic approach. On the Tangram team, we make an effort to invest in personal growth as much as professional progression."
This culture-led approach, Skantharaja goes on to explain, is part of what makes the Tangram team so successful. So – what pointers could she give to a business leader hoping to achieve the same?
"We attract people who are additive with their talent and often fill a gap we have thoughtfully and carefully identified," she explained. "We prioritize energy and attitude. If there isn't chemistry, it's not going to work. We are clear about our 10 year vision and what we need to accomplish, so each team member can actively choose whether they believe in where we are headed and how we are getting there. And we focus on being productive rather than simply active, via constant alignment through very focused meetings. For instance, each leadership team member has ownership over metrics, and every leader owns 1-2 important 'big leap' initiatives each quarter."
This kind of approach to leadership is also something that has evolved with generational shifts in the workplace, Skantharaja revealed.
"There is a noticeable shift in how the generation of employees under 50 views leadership," she said. "Of course, they are not a monolith … but generally, the corner office and big title isn't really what most want. They want the ability to take risks, grow their skills, their influence and responsibilities and be creative. And, perhaps most importantly, to fail and still be safe to keeping trying. Simply put, they want in on the action. That means clearly outlining a career path, having a realistic way to progress down the path, and having people around them invested."
Most interestingly, one potential silver lining of the COVID-19 pandemic is that it has also spurred on fresh ideas around leadership implementation.
"The pandemic has created an enormous opportunity to re-imagine how leadership teams can be organized, motivated and grow together," Skantharaja reflected. "Since folks aren't coming into offices, the connection points are mostly virtual. Conducting well organized and purposeful team meetings, one on one check-ins (instead of big group Zooms) and allowing leaders to have more control over their time, shows respect and trust. For those that have ascended into the leadership ranks, there should be a heightened level of freedom accompanied by accountability. Therefore it's a great opportunity to re-organize your leadership operating system to validate those team characteristics."