Expect 5-15% price decreases for P/C lines: Marsh | Insurance Business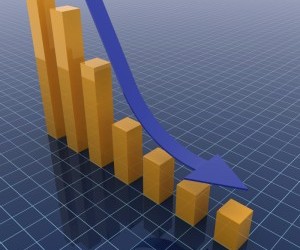 Insurance producers advising property/casualty insurance clients can expect favorable terms and price decreases of between five and 15 percent in 2015, a report from Marsh suggested this week.
According to the broker's annual US Insurance Market Report, the competition among insurers for P/C accounts will continue into the year, favoring clients with low risks and good loss histories. Businesses with non-catastrophe exposed risks can expect decreases of between five and 15 percent, while catastrophe-exposed clients are at even greater advantage, standing to see decreases of between 10 to 15 percent depending on their risk profile.
And while overall softening is expected in nearly all P/C lines, rates for cyber insurance have been and will continue to be volatile.
This is driven in part by the growing trend among insurers to expressly exclude any damage related to data breach from business interruption and general liability policies.
"[Policyholders] will continue to face cyber risk challenges stemming from a 2014 decision by the Insurance Services Office," the Marsh report said. "ISO contends that damages related to data breaches and certain data-related liabilities are not intended to be covered under GL policies, and should be addressed through dedicated cyber insurance policies."
Cyber insurance rates increased an average two to 10 percent in the fourth quarter of 2014 for clients with average to good loss histories, Marsh said. The broker expects this trend to continue through the year as unexpected loss events like the Sony and Anthem hacks, coupled with increased supply and demand from carriers, lead to uncertain pricing.
Despite the overall favorable pricing from a client perspective, Marsh advised organizations to continue enacting careful risk management.
"Strong capital positions, ample capacity and competition within the US property/casualty market are leading to favorable conditions for insureds, especially those with well-managed risks," said Robert Bentley, president of Marsh's US and Canada division.
"While this is good news, organizations need to remain vigilant in their efforts to stay abreast of the changing marketplace, where new and emerging risks can quickly escalate if not properly managed."
You may also be interested in:
"Commercial rates drop expected"
"3 things to watch for in E&S in 2015"
"Large versus small agencies: Who's got the edge?"