Expect more tech glitches in year two of Obamacare, official says | Insurance Business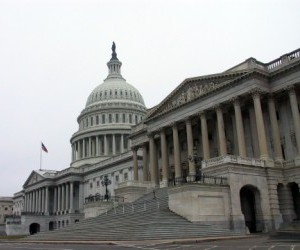 Producers haven't seen the back of the technological glitches that plagued the inaugural year of health insurance exchange site Healthcare.gov—at least not yet.
That's the message from one Obama administration official this week, as the country's health insurance agents and clients gear up for this year's open enrollment process. Andy Slavitt, the principal deputy administrator of the Centers for Medicare and Medicaid Services (CMS) told Congress the site "won't be perfect" in November, nor "fully ready."
"It's a bumpy process at times," admitted the former UnitedHealth Group executive during a congressional hearing. "We've got committed people who by-and-large are doing a good job. There will certainly be bumps."
Slavitt added that the administration was "keenly aware of the challenges of Year Two," and stressed that site workers were attempting to build and cope with new processes and technology meant to glean more information from consumer behavior.
"We are reacting to and solving new problems," Slavitt said, though failing to go into detail about what producers and consumers can expect in November.
Technical glitches last year plagued producers and halted efforts to expand business, even as the medical loss ratio in the Affordable Care Act slashed commission size. The result was an over-workd, arguably underpaid producer workforce.
"It's been a hideous, atrocious disaster," Joshua Weinstein of Anchorage-based brokerage Enroll Alaska, told Insurance Business last year. "We can't build business because we can't get anyone far enough in the process. No one has been able to look at plan selection or find out if they qualify for federal subsidies."
Furthermore, many agents lost credit for their work when the online marketplace malfunctioned and lost identifying producer information.
The building of the troubled website was taken over by Accenture Plc after last year's disastrous rollout. Accenture is expected to be paid $175 million for its efforts, noted a Bloomberg report—an $84 million increase from the estimate in January when the company signed a contract.
Healthcare.gov was first built by CGI Group Inc., a Montreal-based company. The Obama administration publicly blamed CGI for the tech glitches of last fall, but still only docked about $267,000 of the company's fees.
Open enrollment for the 2015 season is slated to begin November 15.
You may also enjoy:
"Why ACA's auto-enroll tool might not be best for your clients"
"Feds cap Obamacare fines at $2,448 per person"
"Fake applicants granted Obamacare subsidies"