Far Out Friday: Insurance payout for woman 'run over by dog' | Insurance Business America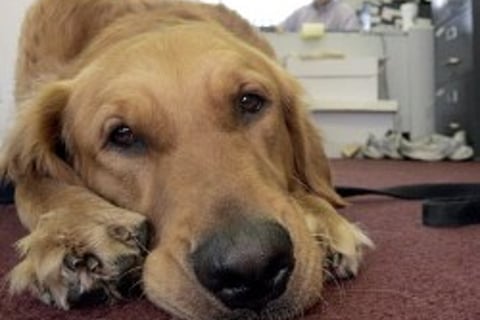 Many of us have been involved in road traffic accidents but not many will be able to claim they've be run over by a car driven by their dog. One woman in Victoria, Australia has been awarded AU$140, 000 following such a claim.
The woman, who remained anonymous, was run over by her pet pooch after the driving dog knocked the handbrake off her car in Colac, Victoria in 2005.
The Victorian Transport Accident Commission (TAC) offered the compensation package as she suffered hip, shoulder, back and neck damage.
According to reports by the
ABC,
the woman had been walking her dogs before the accident which occurred as she was loading her pets into her car. She had two pets in the back seat and one on the front seat when the accident occurred.
The dog, which also remained nameless, bumped the handbrake off as the car engine was idling to power the air conditioning as the woman was stepping into her car. She was subsequently trapped in the door and dragged along the ground and was run over by the vehicle.
Ann Cunningham, the lawyer for the victim, couldn't quite believe the story at first but then noted the severity of the case.
"When she walked into the office and she simply said 'I was run over by my dog', I literally did think 'I've heard it all now'," she told the
ABC.
"While it has its humorous dimension, the major injuries caused were no laughing matter for the woman concerned.
"She obviously had lots of abrasions on her, but she also suffered an injury to her left hip that has ended up requiring multiple surgeries.
"She also ended up having both shoulders replaced, and also she had issues with her back and her neck."
The TAC offered the woman AU$143, 000 no fault injury compensation on top of medical expenses and income entitlements.
Cunningham said the compensation package took so long to materialise as the TAC had to wait until the woman was stabilised after her injuries and doctors believe she is now recovered.
"It has been really good to get a great result in the end for her, but it has certainly been a difficult journey."