Far Out Friday: Insurer ordered to cover un"bray"lievable injuries | Insurance Business America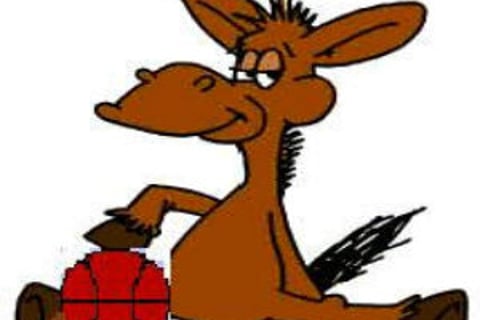 Executives at West Bend Mutual Insurance Co. may be feeling like jackasses after the company was ordered to defend a client against claims from two players injured during a "donkey basketball" game.
The players, both teachers in Bucks County, Pa., filed a negligence suit two years ago against Buckeye Donkey Ball LLC, according to Courthouse News. The teachers were thrown to the ground during one of the company's donkey ball games – in which people play basketball while riding on the animals – in 2009.
West Bend, which insures Buckeye, denied having a duty to defend or indemnify the company against the lawsuit, according to Courthouse News. The insurer cited a policy provision known as "exclusion CG2101," which excludes coverage for injury to participants in Buckeye-sponsored sporting events.
But the plaintiffs argued that the exclusion doesn't apply to their case, citing a 2000 case in which a rodeo attendee was head-butted by a bull while attempting to win $50 by untying a ribbon from its horns, Courthouse News reported. For "exclusion CG2101" to apply, the plaintiffs argued, the injured party would have to have been participating in a sporting event sponsored by the insured.
U.S. District Court Judge Eduardo Robreno agreed, finding that Buckeye did not necessarily sponsor the donkey basketball game at issue in the case.