Far Out Friday: Multimillionaire's son commits fraud for new Ferrari | Insurance Business America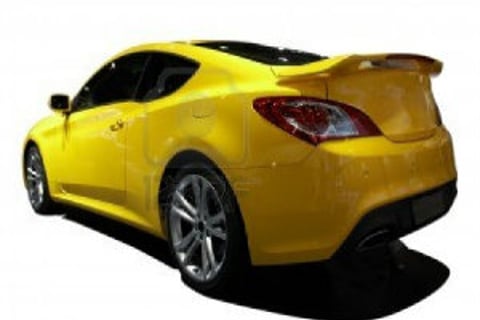 Many young adults feel embarrassed when they lack the latest smartphone or pair of designer sunglasses, but one 20-year old felt ashamed of his outdated vehicle: a Ferrari 458 Italia. So he took the only logical option available to him, and committed insurance fraud for a new one.
The scam originated when the son of a Swiss millionaire, 19 at the time, had grown disillusioned with his gifted $245,000 Ferrari, but couldn't afford a new one, reports
20 Minutes
. Despite receiving up to $10,000 a month from his father, the young man's "accounts were dry" and he did not have the courage to tell Papa Bear that the sports car no longer pleased him.
While the student did have 14 other cars, including a Lamborghini, he was bound and determined to get behind the wheel of a new luxury Ferrari.
The 20 year-old's car dealer devised a solution: set fire to the old Ferrari and use the insurance payout to buy a newer model, according to court testimony.
So the young man then hired two accomplices for $15,000 each – or a week and a half's allowance -- and traveled to Bavaria, Germany, to set the Ferrari ablaze outside of a brothel. In order to avoid being spotted by authorities – and possibly because he needed some relief from the stress of committing insurance fraud – the 20 year-old visited a nearby friend and enjoyed some massages while the arson took place.
Unfortunately for the "spoiled" boy, the entire crime was caught on security cameras, and police were able to implicate him through a series of intercepted text messages. He is now serving 22 months' probation and had to remit a fine of $32,000.