Far Out Friday: No more drinking, smoking or sex on the stairs for insurance startup | Insurance Business America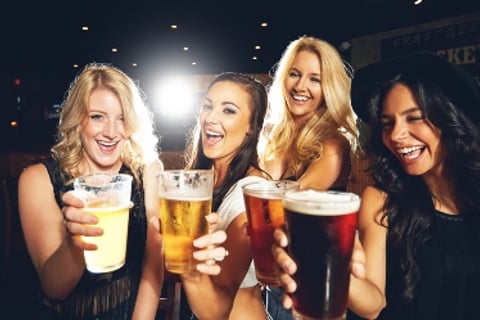 Revolutionary start-up company Zenefits has been hailed as the top insurance industry disruptor by industry commentators, and boasts a value of $4.5 billion just three years after launching.
But the incredible success of the cloud-based HR software company, which makes its money on broker commissions for health insurance it sells through the software, may have gone to some employees' heads.
In an HR email sent to their staff, bosses were forced to ban staff from drinking in the office after some wild parties that involved employees having sex in the stairwell of the building, according to emails obtained by the
Wall Street Journal
.
The emails, sent by Zenefits director of real estate and workplace services, Emily Agin, described the situation of employees having sex at work as 'crude behaviour'.
"It has been brought to our attention by building management and security that the stairwells are being used inappropriately… Cigarettes, plastic cups filled with beer, and several used condoms were found in the stairwell. Yes, you read that right," the email said.
"Do not use the stairwells to smoke, drink, eat, or have sex.
"Please respect building and company policy and use common sense…"
The company has a new CEO, David Sacks, who officially brought in the alcohol ban last week as part of an attempt to cultivate 'a more mature work atmosphere'.
In a memo sent round the office last week, Sacks acknowledged it was 'too difficult to parse what is 'appropriate' versus 'inappropriate' drinking in the office'.
The party culture, which was said to include sales staff gathering to do a shot when a new client signed, was blamed for the departure of Sacks' predecessor, Parker Conrad, as CEO earlier this month, the
Daily Mail
reported.
When Sacks announced Conrad's resignation to staff in a memo, he said: "The fact is that many of our internal processes, controls, and actions around compliance have been inadequate, and some decisions have just been plain wrong.
"As a result, Parker has resigned."
Company spokesman Kenneth Baer said in a statement to the
WSJ
it was time to turn the page at Zenefits.
"Zenefits is now focused on developing business practices that will ensure compliance with all regulatory requirements, and making certain that the company operates with integrity as its number-one value."