Far Out Friday: Why even toys needs tailored insurance | Insurance Business America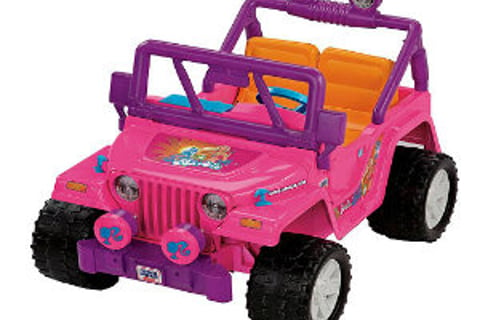 Personal umbrella policies cover a whole host of odds and ends, including libel, slander, false arrests and—Barbie? According to Mike Mansel of California-based Granite Insurance, popular motorized Barbie Jeeps present the kind of insurance challenge that lovers of the wacky and weird can appreciate, and umbrella policies are the best solution.
"If your child runs over someone or into something [with a Barbie Jeep] on your property, your homeowners policy provides coverage for that," Mansel explained. "But if you take that Jeep to the park and your child hits something, you're out of luck."
The reason is because Barbie Jeeps qualify as motorized recreational vehicles, which fall under exclusions in most homeowners policies. Parents can't look for coverage under a personal auto policy either—Barbie Jeeps are not automobiles and some have fewer than four wheels.
So what to do about this gap in coverage? Before Barbie runs over the neighbor's dog, Mansel recommends producers suggest umbrella coverage while clients are discussing homeowners policy options.
"When your child causes an accident away from the home, your homeowners policy stops being relevant," he said. "That's where you need your umbrella liability."
Barbie isn't alone is falling through the cracks of different insurance policies. Other motorized vehicles like golf carts present a coverage challenge when they're taken off covered property. They too may require additional coverage, said Sharon Gossage, president of Strategic Insurance Solutions in Humble, Texas.
"In my opinion, there are too many ifs, ands or buts. The best way to cover a golf car is to purchase a special golf cart policy," she advised.
Despite the practical implications of finding the right policy for a child's toy and other small, motorized vehicles, Mansel appreciates the humor in the various exclusions that require additional coverage.
"Isn't it wild?" he said.
Photo courtesy of Toys 'R Us