Far Out Friday: Why is your state so...? | Insurance Business America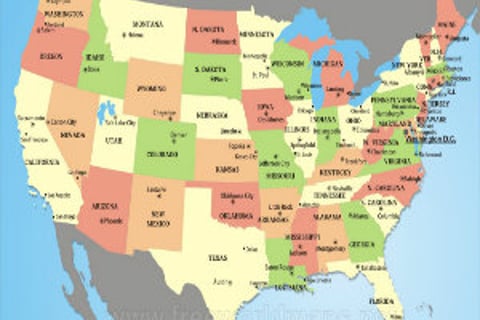 All producers who do work in multiple states know that people in every part of the country do things a little differently. How much that affects the ability to do business effectively is up for debate, but if it does, independent agencies may not want to rely on the following map from the Twitter account @Amazing_Maps.
The map shows Google autocomplete results for each state for the search query: "Why is [state] so…"
Class divisions are common—with Alaska, Hawaii, California and New York taken to task for being too expensive—as are political divisions with Idaho and Indiana identified as "so republican" and Washington state labeled "so liberal."
Weather is also a commonly searched query. States along the Canadian border are "so cold," while those down south are famous for their high temperatures.
The most entertaining, perhaps, are odd stereotypes that label Pennsylvania as "haunted," Ohio as "important" and Delaware as "boring."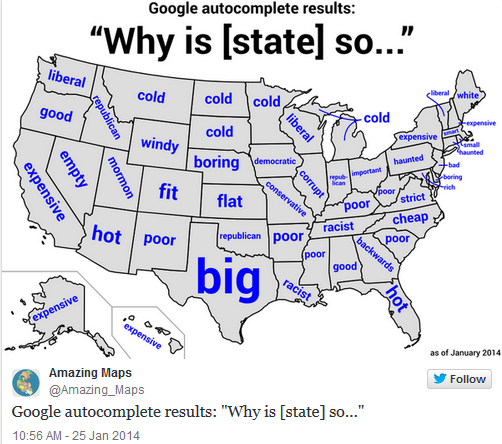 Do you do business in any of these states? Do the stereotypes hold? Let us know in the comments.