Fed aims to silence critics with new head of insurance | Insurance Business America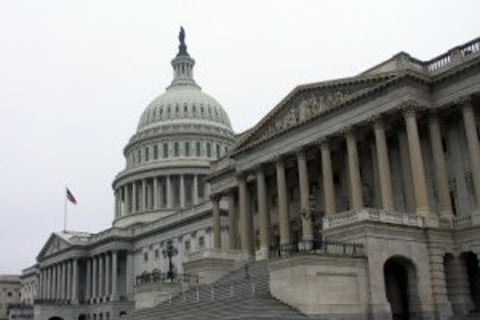 As part of the continued federal oversight into the non-bank financial industry, the Federal Reserve announced the appointment of former Connecticut Insurance Commissioner Thomas Sullivan to oversee the rollout of tougher regulation on insurance companies.
It is hoped that Sullivan's appointment will silence critics who say the country's central bank knows nothing of the insurance industry.
"I'm excited and anxious to start next Monday," Sullivan, who headed the Connecticut Insurance Department during the financial crisis, told Reuters.
Fed spokesperson Barbara Hagenbaugh confirmed the hire, but did not provide any further details.
The appointment comes after the Fed received the authority to regulate insurers like Prudential Financial and American International Group (
AIG
) after both carriers were deemed "too big to fail," meaning their failure would be enough to destabilized financial markets. General Electric's finance arm was also deemed "systemically important" by the Financial Stability Oversight Council.
AIG was the recipient of a taxpayer-funded bailout that eventually exceeded $180 billion.
Adam Hamm, president of the National Association of Insurance Commissioners, lauded Sullivan's appointment on the basis of his intimate knowledge of the insurance business.
"Tom's strong regulatory experience, comprehension of the insurance sector, and through understanding of America's national system of state-based insurance regulation will be a tremendous asset to the board on both domestic and international issues," Hamm noted.
Sullivan is a long-time proponent of the state-based regulatory system, something several in the industry have said is under fire thanks to provisions in the Dodd-Frank Act and the creation of the Federal Insurance Office.
In a 2009 testimony on the Dodd-Frank law, Sullivan famously pushed lawmakers not to do damage to the current state-based framework.
"The insurance sector is critically important, but the business of insurance hasn't created the kinds of unrestrained and unregulated systemic risks that reform efforts seek to manage or prevent," Sullivan said.
Prior to his service as Connecticut's chief insurance regulator, Sullivan worked as a partner with PricewaterhouseCoopers and executive with The
Hartford
Financial Services Group.
You may also enjoy:
"NCOIL rebukes Fed attempts for greater insurance regulation"
"Bank-centric regulation shouldn't apply to insurers: Senate"
"Insurance execs clash over industry outlook"