Federal appeals court revives "robocall" lawsuit against Chubb affiliate | Insurance Business America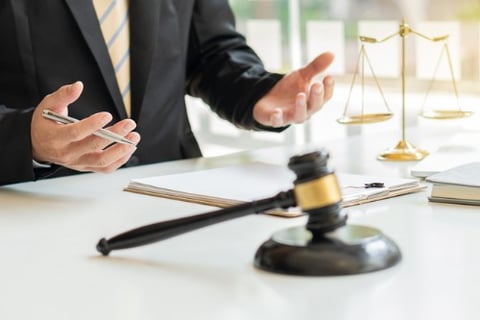 A federal appeals court has reversed the decision of an Illinois district court to dismiss a lawsuit against an insurer and an insurance technology platform over illicit "robocalls" allegedly made by lead generators acting as their agents.
Christopher Bilek had filed a lawsuit in 2019 alleging that insurer Federal Insurance Company – which is affiliated with property and casualty giant Chubb – and insurtech firm Health Insurance Innovations had used lead generators to make unauthorized "robocalls" for a telemarketing campaign.
Read more: Pennsylvania Insurance Department warns consumers of insurance sales robocalls
Bilek claimed that since the lead generators acted as "agents" for the two companies, the campaign violated the federal Telephone Consumer Protection Act and the Illinois Automatic Telephone Dialing Act on the vicarious liability theory.
While an Illinois district court had dismissed the lawsuit in 2020, Judge Thomas Kirsch of the Seventh US Circuit Court of Appeals revived the case, stating that Bilek "alleges enough at the pleading stage for his complaint to move forward."
"We need not – and do not – decide here whether Bilek's allegation are sufficient, if true, to prove his vicarious liability claims," Kirsch said. "But we find that his allegations include enough detail to render his actual authority theory of agency liability plausible. Bilek's theory of liability is clear – the lead generators acted as Federal Insurance Company's agents, with actual authority, when they allegedly initiated robocalls to Bilek's cellphone without his consent. And Bilek's underlying factual allegations include enough supporting detail to render this theory plausible."
Neil Sawhney, a lawyer for Bilek, said in an email to Reuters that he was "pleased that the Seventh Circuit reversed and made clear that companies cannot prevent victims of illegal robocalls from having their day in court simply by hiding behind their telemarketers."