FEMA owes the government $25 billion | Insurance Business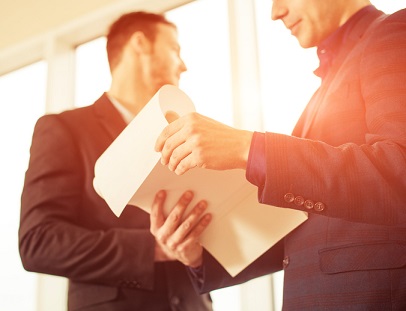 The road to reauthorization is proving thorny as lawmakers argue on how best to rehabilitate the National Flood Insurance Program (NFIP).
The program is buried under $25 billion in debt and if it lapses without a replacement by September 30, the disruption could have great implications for the real estate industry, especially in flood prone areas across the country.
If Congress does not adopt a reauthorization plan when the NFIP lapses, the five million policies under it will remain in effect - however, it cannot issue new ones, which could potentially disrupt home sales in flood-prone areas across the US because flood coverage is a mandatory requirement for properties in high risk zones purchased through federally backed mortgages.
Major media outlet
USA Today
reported that Republican Sen. Bill Cassidy of Louisiana and Democratic Sen. Kirsten Gillibrand of New York, have together proposed provisions that are not included in the draft submitted by Republicans to the House Financial Services Committee. These provisions are aimed at making premiums, which have been skyrocketing in recent years, affordable to a broader base of policyholders. They include the provision of vouchers to help low income households with their premium payments.
However, many other issues abound as the legislature tries to find a viable alternative to the current system, which has proven unviable over the years.
"Disputes also remain over how to address wrongdoing by insurance companies and affiliated contractors in the wake of Superstorm Sandy and last year's floods in Louisiana, and whether older properties that flood repeatedly should still receive discounts," the report said. "Many in Congress also want to encourage more private insurers to enter the market, but some warn the government could be left with only the riskiest properties."
Furthermore, the question remains over what to do with properties that are subject to repeated flooding. The NFIP granted deep discounts to owners of such properties in the past to encourage them to enroll in the program; however, they have now become an onerous burden for the federal government.
Pew Charitable Trusts estimate that these properties represent 1% of policies but account for 25% to 30% of overall losses.
According to the report, "Five states — Florida, Louisiana, New Jersey, New York and Texas — each have more than 10,000 properties with repeated flood claims, and many of them are older properties that got discounts intended to encourage communities to enter the national program."
Related stories:
GOP prepares new 5-year NFIP authorization
Briefs - Hub acquisition, New flood bill, Willis & Acrisure new arrivals