Ferguson: What insurance agents need to know | Insurance Business America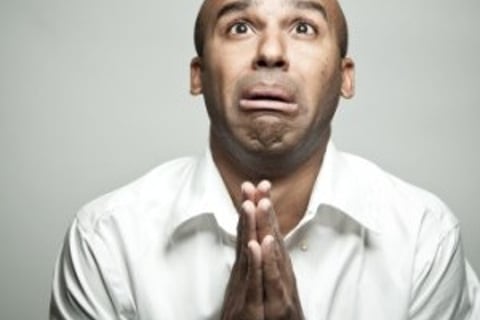 The world is transfixed on the rioting in Ferguson, Mo. following the court decision to absolve police officer Darren Wilson of any guilt related to the shooting of unarmed 18-year-old Michael Brown on Aug. 9. Sky-high tensions in the town of 20,000 have resulted in the arrests of 78 people and as-yet untold damages to business owners, who have suffered fire and broken glass, looting and vandalism.
Though many of the protesters have come together to protect local businesses in Ferguson, the damage is still great to those affected and raise questions for insurance agents in Missouri and elsewhere on just what is covered by commercial property and business owner insurance programs.
Rioting and property coverage
Fortunately, it seems standard ISO form property coverage is in place in Ferguson as well as other areas affected by rioting.
Loretta Worters, vice president of the Insurance Information Institute, told
Insurance Business
that both commercial property insurance and homeowners policies "generally include coverage" for losses caused by "riot or civil commotion."
"Typically, property insurance under business owners policies written on a named peril basis includes coverage for direct physical loss caused by riot or civil commotion, and looting at the time and place of the occurrence," Worters said.
The "rioting" definition covers looting by participants who steal merchandise or other property from the premises, as well as fire. Vandalism is also a covered peril in the BOP.
Business interruption
As for those businesses that must suspend operations or limit hours due to rioting, Worters notes that business income or interruption coverage is only triggered "if there is physical damage to the premises of such magnitude that the business must suspend its operations."
Physical damage to other property that prevents customers or employees from gaining access to the business is also covered, though most policies have a waiting period of several days before business interruption coverage will come into play.
Even then, coverage is not retroactive to the day of the event, which means some losses may not be covered under this policy.
If civil authority—i.e. the police or fire department—keep people away from an area, there is generally coverage for lost business income and extra expense through a civil authority provision. This includes curfews and other restrictions on access to a place of business, and usually begins 72 hours after the time of the first action of civil authority.
Other coverage
Worters notes that plate-glass-window insurance is an additional coverage that, if owned, "would cover for any damage done to glass windows."
Specific types of businesses, such as a bailor's property, may also have unique coverage that is triggered in a rioting or civil unrest event.
Workers' compensation generally covers injured workers during events like the ones in Ferguson, but state-specific regulations may differ.
You may also enjoy:
"MH17: How gunning down a plane complicates insurance coverage"
"What the Ebola crisis means for insurance"
"'Absolutely heartbreaking' lack of coverage for Wash. landslide victims"