Firing top execs and selling business units won't fix AIG, analysts say | Insurance Business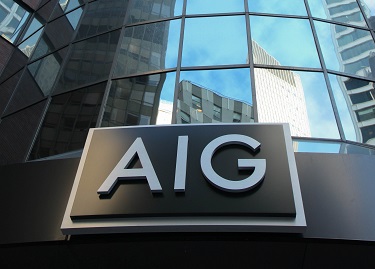 Despite letting go of four top executives and selling a portion of its holdings in a Chinese insurer, American International Group may still be vulnerable to major losses, say some financial analysts.
AIG
President and CEO Peter Hancock announced the release of Chief Financial Officer David Herzog and Commercial Insurance CEO John Doyle, along with two other top executives last week. The firings are part of a company-wide plan to cut 23% of its senior staff of 1,400 in order to save money.
Hancock also announced the sale of AIG holdings in Chinese insurance company PICC Poperty & Casualty Co. Ltd.
The moves come after significant losses in the third quarter, which Hancock promises to avoid in future by implementing these and other plans.
Yet selling stock and letting go of highly paid executives isn't getting to the heart of AIG's issues, says Keefe, Bruyette & Woods Managing Director Meyer Shields.
"CEO Peter Hancock described the sale as de-risking AIG's PICC P&C position and improving its financial flexibility, but to us, this move looks more like a response to investor pressures than to internal risk management strategies," Shields said in a research note. He added that the sale "isn't really a big deal either way" and "we view the current focus on selling or spinning pieces of AIG s much less valuable than the admittedly drastic decisions needed to repair its underperforming P&C business."
To some investors in the company, these drastic decisions include splitting the company into separate units and – if needed – ousting Hancock as president and CEO.
These efforts are led by billionaire Carl Icahn, who has been vocal in his criticism of Hancock and other AIG leadership. Icahn has called for AIG to be broken into three companies – property/casualty, life and mortgage insurance – and thereby up stockholder value.
Instead, Hancock has attempted to take a more moderate route via selling stock and letting go of senior management. While he has followed through on these plans, financial analyst Josh Stirling says it is not unusual for new CEOs like Hancock to restructure management anyway.
"While sometimes companies need a change in their leaders, and it could prove a positive change, if this means nothing else – this abrupt change in leadership appears to confirm exactly what we've been saying in bold, capital letters: that say what they like about their strategy, AIG's operating turnaround simply has not been working," Stirling wrote in a note Thursday.