First digital brokerage provides platform for streamlined commercial insurance | Insurance Business America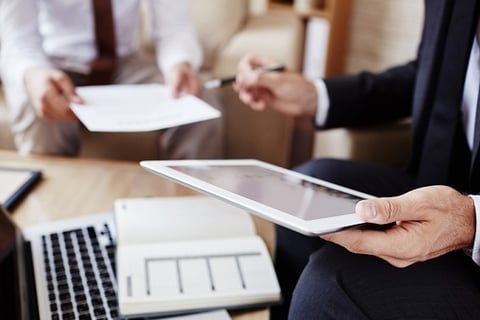 "By automating manual processes and making costs and value transparent, we are saving companies time and money and making sure they end up with the coverage they need to match their actual risk," Matt Miller, founder and chief executive of Embroker, told reporters during the technology platform's launch.
Embroker is the first business insurance platform that allows enterprises to digitize existing policies and data; analyse, compare and buy new coverages; and file and manage claims in one place. It provides tailored insurance solutions designed to fit the needs of its clients.
"There's a massive opportunity for well-designed modern technology products to transform the world of
commercial insurance
, which is unsustainably inefficient," Miller added.
Currently, Embroker has partnerships with 25 leading commercial carriers, including seven of the 10 largest insurers. It serves companies whose annual spend on premiums ranges from $5,000 to $500,000. The platform provides a comprehensive selection of policies ranging from standard to fully customized options.
"Insurance can be one of the biggest costs a business faces, so getting the right insurance coverage at the right price can have a huge impact on profitability," Miller noted.
The company is also backed by a team of licensed insurance experts and risk managers who held senior posts in such firms as
Aon
,
Marsh
, Willis Towers Watson and
HUB International
.
Among others, it announced the appointments of insurance veterans Thomas Mangan, former chief executive of United Benefits Advisors, as vice president of employee benefit operations; and Deanna Johnston, former associate general counsel litigation and coverage counsel at Fireman's Fund Insurance, as general counsel and vice president of compliance and human resources.
The company will also sustain the expansion of its team of insurance experts and risk managers in its San Francisco and Chicago offices.
Since releasing its test version early this year, Embroker has migrated hundreds of companies to its platform and expects to grow more than 10 times in its first year of availability.