First insurer to offer Fitbit discounts emerges | Insurance Business America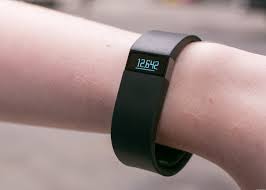 A leading insurer is leading the wearable technology revolution with its new life insurance offerings.
Manulife's US division announced a revolutionary approach that is integrating wearable technology, allowing clients to save on annual premiums, as well as receive discounts and rewards from leading retailers to encourage policyholders to take small steps to improve their health.
"We are reinventing the consumer life insurance experience and changing the way people think about this critical component of their overall financial health," said Craig Bromley, President of John Hancock Financial. "We believe this offering will make life insurance relevant for new generations of consumers and reinvigorate the entire category."
New policyholders will receive a free

Fitbit

to help track their progress, as John Hancock entered into an exclusive partnership with Vitality to integrate life insurance with a comprehensive healthy living program.
Depending on the type of product they purchase, a policyholder could save as much as 15 per cent off their annual premium.
For example, a 45 year old couple (of average health) buying Protection UL with Vitality life insurance policies of $500,000 each could potentially save more than $25,000 on their premiums by the time they reach 85, with additional savings if they live longer.
After completing the application process new policyholders will take an online Vitality Health Review to determine their Vitality Age, an indicator of overall health that may be higher or lower than their actual age. It can improve over time as they work toward living a healthier life.
Vitality has concluded that, on average, most Americans are five years older than their actual age, based on various health and wellness factors.
"We know from our success in other parts of the world that by purchasing an integrated life insurance product, finding out their Vitality Age and participating in this program, people will be motivated to set goals and take steps to healthy living," said Alan Pollard, CEO of the Vitality Group.
As part of the program, policyholders receive personalized health goals and can easily log their activities using online and automated tools, which are integrated with personal health technology, like the

Fitbit

.
Policyholders immediately begin accumulating "Vitality Points" after their policy is issued and when they complete health-related activities like exercising, getting an annual health screening or even a flu shot.
The number of Vitality Points a policyholder earns over the course of a year determines their program status level. The healthier their lifestyle, the more points they can accumulate to earn valuable travel, shopping and entertainment-related rewards and discounts from leading retailers.
"We want to make life insurance more immediate and relevant in the daily lives of our policyholders and help them connect their financial well-being to their long-term health," said Michael Doughty, President, John Hancock Insurance.
"The latest advancements in wearable technology are encouraging people to take a more active role in their health, and it's time we applied these innovations to create 'smart life insurance' and recognize and financially reward consumers for their positive actions."
As part of the new offering, John Hancock today unveiled two new products: Protection Universal Life with Vitality and John Hancock Term with Vitality.