Fitch Ratings expects uptick in M&A after natural catastrophe slump | Insurance Business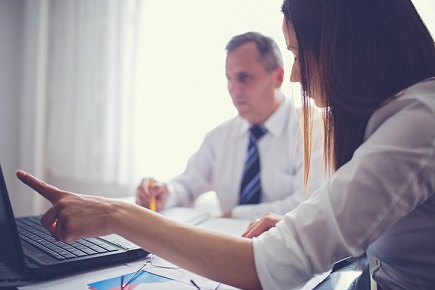 Global merger and acquisition (M&A) activity took a hit in the second half of 2017 thanks to worldwide preoccupation with a catastrophe storm season in the US.
The slump followed a strong start to 2017 with some huge deals. By March,
Sompo Japan Nipponkoa had snapped up Bermuda-based insurer Endurance
, and integrated it into its fully integrated re/insurance platform in Bermuda -
Sompo
International.
Fairfax Financial Holdings Ltd, the Canadian investment and insurance company, also hit the headlines with its
acquisition of Allied World Assurance for $4.9 billion
in a cash and stock deal. The acquisition was partly inspired by chief executive Prem Watsa's confidence in the Trump-era economy, which he described as "a business climate for growth."
How are your wholesale brokers and MGAs performing? Take our Producers on Wholesale Partners survey!
"Last year started with quite a bit of M&A activity. But then we had the catastrophe season, and it tailed off a bit as we were all concentrating on paying out losses to claimants etc., so M&A activity was a bit more muted in the second half of 2017," said Graham Coutts, director, Fitch Ratings.
"But we do expect there to be an uptick again in 2018 – and there's a couple of reasons for this. Entities might be under a bit of additional strain following recent
catastrophe losses
, and they could turn to M&A as a way of better managing these challenges."
Recent
US tax changes
could also have an impact on global M&A activity. Economic change is rippling through America after Congress narrowly approved a bill that would slash the corporate tax rate and provide temporary tax-rate cuts.
These changes have "reduced the Bermuda market's tax advantage relative to the US," according to Coutts. He said this could push the Bermuda market into consolidation and looking at ways to better manage their business going forward.
"A lot of the M&A deals we've seen in the last year or two have included foreign entities buying into the Bermuda market and the London market as a means to deploy capital abroad and grow their business body outside their home market," Coutts added.
Insurance giant American International Group, Inc. (
AIG
) is one such company to make gains in the Bermuda and London markets. It announced last week it has landed a
$5.56 billion cash deal to acquire
all outstanding common shares of Bermuda-based Validus Holdings, Ltd.
Reports suggest the Group intends to turn Validus into a US taxpayer, and in doing so,
wipe out AIG's US tax liability
by making the most of rules that let companies offset past losses against future earnings.
"The expectation is that we're likely to see more of these kinds of M&A deals throughout 2018," Coutts concluded.
Related stories:
Fitch: Catastrophe losses take toll on reinsurers' combined ratios
AIG flaunts tax law to offset past losses against Validus profits