Five insurers top list of Fortune's 100 Best Companies to Work For | Insurance Business America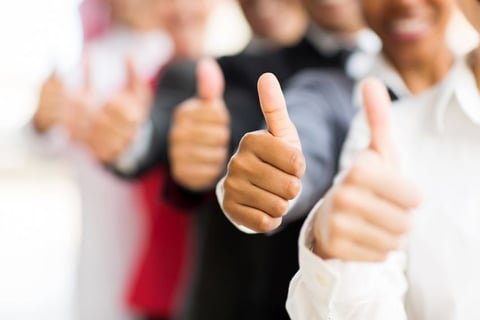 Of the 100 companies that made Fortune's top list of the "Best Companies to Work For," five are insurers: Acuity, USAA, Aflac,
Nationwide
, and
Allianz
.
Acuity takes the lead among the five, snagging second place in the list. The property and casualty insurer pairs their high salaries (a $16k average that is above the industry average) and merit increases with a lot of fun. Employees can use the company's Ping-Pong tables and popcorn machine in the cafeteria. Additionally, the company's summer family picnic features rides, $250 door prizes, an actual casino experience, and human-sized foosball. One employee even managed to walk home with $5,000 after a night of company bingo.
USAA, at 36
th
place, made full use of its role as Military Appreciation Sponsor of the NFL in keeping its football-crazy employees happy. On one occasion, USAA employees and NFL Pro Bowl players helped refurbish a park in Phoenix together. In Denver, company employees and the Broncos hosted a first-ever event that brought the military and the NFL together. Employees of the Washington, D.C. office were treated to a rare opportunity to meet the starting quarterback of their team in person.
The Columbus, Georgia-based Aflac sits at 50
th
place. For its 60
th
anniversary last year, the insurer hosted an entire year of activities with parties, contests, and giveaways. The year culminated with the company given the opportunity to ring the closing bell at the New York Stock Exchange. Anniversary celebrations aside, the company offers onsite child care, 30 days of paid paternity leave, onsite chaplains, as well as a work and family resource center. Employees are also allowed to take flexible schedules.
Nationwide Mutual Insurance ranked 71 this year on this list. The insurer was one of several major firms that raised their hourly pay from $10.50 to $15 an hour. The insurer also offers expectant mothers with seven paid days off prior to their due date, with up to 8 weeks. For 2016, Nationwide added 7 "baby bonding days" to the end of their maternity leave, and offered seven days of paid time off for new fathers and domestic partners. The insurer also increased its adoption assistance from $3,000 to $6,000.
Coming in at 80
th
place is Allianz Life Insurance. The U.S. division of the company matches its employees' 401k contributions dollar-for-dollar, up to 7.5% of their salaries. Moreover, the insurer provides perks such as an on-site childcare center, farmer's market, and a bonfire-ready courtyard. Notably, CEO Walter White hosts breakfasts with employees and even has lunch with some of the new hires on occasion.