Florida man fakes crash, doesn't count on dashcam | Insurance Business America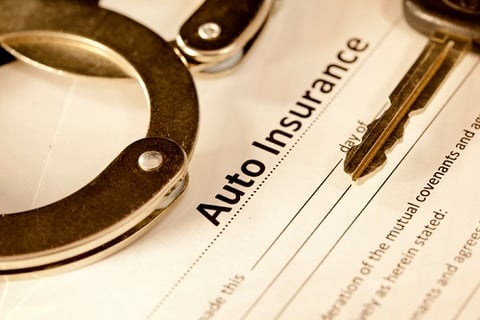 If you're determined to get into a car accident so you can commit insurance fraud, maybe pick a target that's not recording you.
That's advice a Florida man could have used earlier, investigators say. Mauril Aldophe, 65, was arrested on Friday in connection with an alleged plot to force a tow truck to rear-end him. Unfortunately for Aldophe, that tow truck came equipped with a dashcam.
Celebrate excellence in insurance. Join us at the Insurance Business Awards in Chicago.
Investigators say that Aldophe staged a crash in December, blamed the other driver, and filed an insurance claim, according to a
Sun-Sentinel
report. According to arrest records, Aldophe was driving through Boca Raton, Fla., on December 02, while tow-truck driver Jared Stante drove behind him. Aldophe suddenly stopped for no apparent reason, investigators said.
Stante's reflexes proved too quick for Aldophe's purposes – the truck driver managed to stop in time – so Aldophe allegedly drove forward several more feet, then kicked his car into reverse and slammed into the tow truck.
Aldophe initially told police that the truck hit him from behind when he was forced to make a sudden stop, the
Sun-Sentinel
reported. Three days after the "accident," he went to a medical clinic and claimed that the truck had hit him as he was stopped at a red light. He also signed a form to make a personal injury claim.
What Aldophe didn't count on, authorities, said, was the dashcam in Stante's tow truck. Investigators said that footage from the camera clearly showed Aldophe's car stopping for no reason, then driving forward, stopping again, and then backing into Stante's tow truck.
Aldophe is now facing charges of insurance fraud and participating in an intentional crash, according to the
Sun-Sentinel
.
Related stories:
Tennessee man gets eight years for masterminding insurance fraud ring
NJ man headed to prison after $600,000 insurance scam