For insurance industry lending exec, growth is a process | Insurance Business America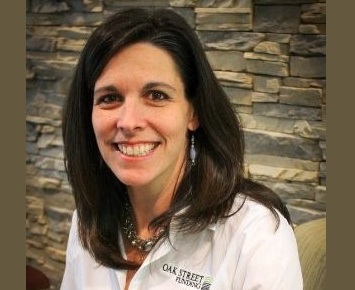 When Kirsten Petras joined Indianapolis-based
Oak Street
Funding as a commercial loan officer in 2011, her drive and extensive background in the lending industry quickly got her noticed. Within four months, she had become manager of her department and less than three years later, she was appointed director of strategic markets with Oak Street, which specializes in commercial lending for the insurance industry.
The key to that growth – and to her successful career overall – has been engaging clients with clear communication and implementing strong, transparent processes to the business of lending.
"Most people who come to us for a loan have borrowed as an individual but not as a commercial entity," Petras told
Insurance Business America
. "We help guide them through the process by laying out a map of the transaction so that the client will see what it looks like for them. Setting internal and external expectations is important, and it gives us a competitive advantage."
Petras laid the foundation for her work at Oak Street while with consulting firm Indiana Quadel in the early 2000s. Having previously worked in the lending departments of regional and national banks, she was given the opportunity to expand her skillset in various quality assurance roles, learning new strategies for risk management and client engagement.
It was during that time Petras said she was able to "refine and form who I would be as a professional."
"I really came to understand the importance of a process-based environment and of the expectation of hard work," she said. "The resulting confidence in myself really helped boost my career, and when I look back to what I've been able to accomplish at Oak Street, it's really due to what I learned there."
When she eventually moved to Oak Street, she excelled through what she calls the firm's "culture of employee empowerment." Though initially daunted by the level of information she would have to learn while working in the insurance industry, she took advantage of the company's presence at trade shows and other industry events to learn as much as she could about the business.
When she rose to the position of manager, she was given the opportunity to pass on what she had learned and to channel Oak Street's already impressive growth into specific channels using specific methods.
"Because of the growth that was occurring, there was need for oversight on process and common practices among the team," Petras said. "Formalizing that has been my contribution."
With that lending "roadmap" in place, she says, Oak Street's employees are able to focus on building relationships and gaining a personal connection with clients. It's no wonder, then, that the company's periodic customer satisfaction survey consistently returns positive feedback for how the lending team conducts its business.
These days, Petras is focused on building out Oak Street's strategic markets department, which focuses on larger loans to managing general agents, managing general underwriters and other specialty firms.
She's also hoping to start a networking group of female professionals among her own friends and acquaintances to learn new skillsets, expand work opportunities and compare notes on gender equality in the workplace.
"I think women spend a little too much time apologizing when we're seeking advancement at work, and we need to stop that," she said. "We need to empower each other and give each other the confidence to negotiate for pay raises or advancement opportunities. We need to start with ourselves."
Petras says the move toward gender equality is "definitely afoot" in the insurance industry, and at Oak Street specifically, where there are a number of women in leadership positions. Having women in these roles helps inspire younger women as well, and mentoring one another does not need to be a formal process in order to be helpful, she says.
"At Oak Street, the inclusive culture helps inspire me to come in and do my best every day," said Petras. "I would just encourage everyone to look for those opportunities to hold ourselves accountable to each other."