Former AIG chief wins $40bn case – but how much will he collect? | Insurance Business America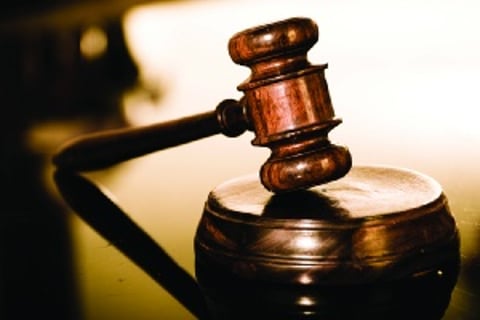 Former
AIG
Chief Maurice R. Greenberg scored a victory against the federal government Monday – though not an unqualified one.
Judge Thomas Wheeler of the US Court of Federal Claims sided with Greenberg in his 2011 lawsuit, ruling that the Fed had acted illegally by demanding a 79.9% stake in AIG as a condition of the bailout that saved the insurer following the 2008 financial crisis. However, he was not as accepting of Greenberg's claims of financial hardship.
Led by prominent litigator David Boies, Greenberg's suit demanded $40 billion from the government in damages. Wheeler declined to award the damages, maintaining that the government was correct in allegations that AIG shareholders had not been hurt and, in many cases, were saved from bankruptcy by the bailout.
Specifically, Wheeler found that while the Fed "did not have the legal right to become the owner of AIG," "the inescapable conclusion is that AIG would have filed for bankruptcy" without government intervention and "the value of the shareholders' common stock would have been zero."
Industry observers are regarding the ruling largely as a loss for Greenberg.
"When you're looking for $40 billion and you get zero, that's the definition of a total loss," Dennis Kelleher, chief executive of financial reform advocate Better Markets, told the
New York Times
. "This lawsuit was always about Hank Greenberg wanting more money, and he spent millions of dollars on a superstar legal team to get it, but he lost."
The ruling was quickly challenged Tuesday, when Starr International Co. – where Greenberg now presides as top executive – announced its intentions to appeal the decision not to award shareholders compensation.
"Plaintiffs will appeal the ruling that there is no remedy for the government's illegal conduct, and ask the Court of Appeals to confirm that the government is not entitled to keep billions of dollars of citizens' money in its pocket," Starr said in a statement.
Opinions are divided on what the outcome of such an appeal might be. The lack of any damages paid will make an appeal difficult for Greenberg, though the ruling against the government may be seen as a limit to federal power during times of financial crisis.
The Greenberg lawsuit was originally regarded as a joke among observers in the legal community, who considered the case a "slam dunk" for the government. Indeed, Greenberg was called an "ingrate" and an "embarrassment" by government lawyers and elected officials.
The $185 billion bailout saved AIG, and was repaid by 2012 – even earning the government a return of about $20 billion.