French terror attack exposes startling coverage gap for even the smallest US businesses | Insurance Business America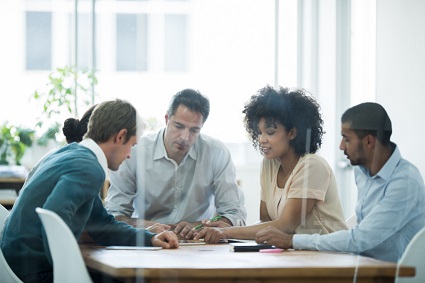 As France continues to reel from the Thursday attack that left 84 people dead in Nice, insurance professionals are responding with an array of new products now relevant to even the smallest of businesses.
Bastille Day celebrations were disrupted in the southern coastal city when Mohamed Lahouaiej Bouhlel, 31, plowed through crowds in a 19-ton refrigerated truck. The Islamic State claimed responsibility for the assault over the weekend, calling Lahouaiej Bouhlel its "soldier."
The attack is part of what may be a harsh new reality in global terrorism, in which incidents committed by one active assailant occur often and claim a high number of lives, says Ben Tucker, head of US Terrorism & Political Violence for
XL Catlin
.
"There's a trend of increasing frequency [in terror attacks] and, sadly, the level of people who have been killed is quite high," Tucker told
Insurance Business America.
"From that perspective, the psychological impact is very negative [and] we've seen a significant, 35% increase in submission rates."
Yet the peculiarities of the Nice attack don't always translate to traditional insurance options. Like the June nightclub shooting in Orlando, Nice yielded a high fatality rate, but a limited result for the property damage traditionally associated with terrorism.
And that can lead to coverage gaps for businesses of all sizes, Tucker said.
"Much of the industry's rating on terrorism risk has been based on events like 9/11, which are very catastrophic and have a lot of property damage, but that's not what we're seeing now," he said. The focus on physical damage and general liability often seen in standalone terrorism policies, then, means the products typically "don't help clients respond immediately" following an attack.
Federally backed coverage through the Terrorism Risk Insurance Act suffers from the same limitations, in addition to a staggering $5 million trigger that few incidents will meet.
XL Catlin has tried to fill that void with its new Active Assailant policy, a product that has driven much of the company's recent increase in submissions.
Unveiled in February, Active Assailant offers time element coverage due to bodily injury or death, not just physical damage. It can be triggered when an event involving a handheld weapon (such as a gun or suicide bomb vest) affects three or more people – and the definition of "affects" is broad. A person could simply be a witness.
That has made the product appealing to businesses of all sizes, including smaller companies that would otherwise miss TRIA triggers or suffer from losses caused by a high-fatality attack that did not involve significant physical damage or generate legal action.
"I think the level of awareness is increasing quite dramatically, and it's not limited to large risk management type of exposures," Tucker said. "It's really about responding to the time element rather than waiting to be sued or having your property destroyed."
The interest in diverse terrorism coverage is so great, XL Catlin is fielding calls from independent agents and wholesalers representing school districts, public buildings or small hospitality accounts. These are industry professionals the company traditionally wouldn't have heard from in the last two to three years.
But events like Nice and Orlando have them concerned about coverage for their clients, and to them, Tucker has a few words of advice.
"What tends to happen on the smaller business side is that companies will buy their property and GL coverage as a package, and may or may not take up TRIA as a part of that. But they don't really appreciate that $5 million trigger," he said. "You really need to put the coverage into silos, a bit."
Related stories:
Nice terror exposes insurance need as superstar cancels concert