GEICO auto collision lawsuit – judge throws out most allegations | Insurance Business America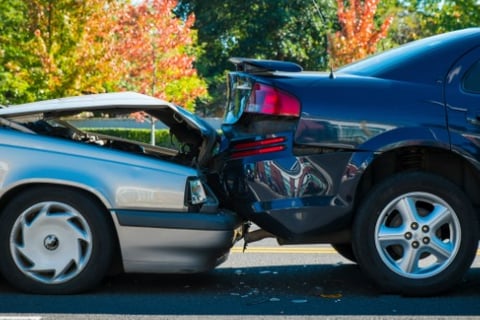 Most of the allegations lodged against GEICO in a lawsuit filed in Nevada have been tossed, leaving only the plaintiff's claim of a breach of contract.
In March 2019, Igor Sahinov was involved in an auto collision. He settled with the other driver's insurer for its $25,000 policy limit, then later sought coverage from his underinsured motor policy through GEICO, which had a limit of $100,000. According to court records, negotiations between Sahinov and GEICO failed to settle on the claim's valuation, which eventually led to Sahinov filing a lawsuit against the insurer on May 11, 2021, in the US District Court for the District of Nevada.
Sahinov claimed in his lawsuit that GEICO was undervaluing his claim and deliberately disregarded over $200,000 in surgery costs he had to pay for injuries sustained from the accident, additionally accusing the insurer of not properly investigating the case. His lawsuit brought claims for breach of contract, breach of implied covenant of good faith and fair dealing, bad faith and violation of Nevada's Unfair Claims Practices Act.
All of the allegations but the breach of contract accusation were tossed out by US District Judge James C. Mahan earlier this week, Law360 reported. Mahan said that it was not enough for Sahinov to allege that the insurance company had the necessary information to evaluate the claim, but did not pay. The judge added that there need to be allegations that GEICO denied the claim "without any reasonable basis and with knowing and reckless disregard of any reasonable basis."
Mahan said that there were no allegations to suggest that GEICO's denial of the claim was unreasonable, given the competing evaluations on the medical costs. Thus, the judge ruled that a disagreement is not grounds for a bad faith claim.
And while Sahinov claimed that GEICO's investigation into the claim was "self-serving," Mahan was not persuaded by the accusation that the insurer's hiring of a private investigator and recording of an interview was in bad faith. The judge also said it was difficult to assess bad faith in the case since Sahinov failed to specify amounts from his negotiations with GEICO.
Mahan overturned that breach of implied covenant of good faith and fair dealing claim, noting that its allegations were redundant to those raised in the breach of contract claim. The judge also tossed the claim that GEICO violated five unfair practices prohibited by the state of Nevada, as Sahinov did not allege any specific facts that match up with the Unfair Claims Practices Act.
Law360 reached out to representatives of both parties, but neither were able to give statements in time for publication.