GEICO discriminates against low-income drivers, says consumer group | Insurance Business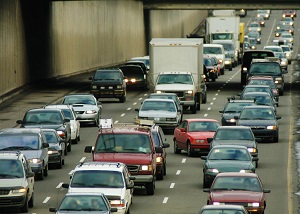 A consumer protection group in California is accusing
GEICO
of discriminating against lower-income drivers.
The Consumer Federation of California says the auto insurance giant's lowest-premium policies are not being offered to certain drivers who ask for quotes online; instead, they are offered policies that do not meet the minimum amount of coverage required by the state.
Drivers who are single, do not have a college degree, are currently uninsured, are unemployed or are not working a professional job are not offered its lowest coverage policy, the group said, which covers up to $15,000 for a single injury in an accident, $30,000 for injury to more than one person and $5,000 for property damage.
Their driving history is described as "good."
These drivers are instead offered policies with higher limits and premiums up to 54% greater when searching for quotes online, a practice that is barred by California state law.
Conversely, drivers that are classified as "professional," married, a college graduate or currently insured, are offered a lowest limits quote for one month of coverage that includes $15,000 for a single injury, $30,000 for injury to more than one person and $25,000 for property damage.
The Consumer Federation of America filed a complaint against GEICO with the California Department of Insurance this week, CNN reported. The group is hoping the CDI will order GEICO to stop the practices and impose penalties on the insurer.
"Our extensive analysis of GEICO's online rate quote system found that it is programmed to target unmarried low or moderate-income drivers for inflated rates," said the group's executive director, Richard Holober.
"Targeted motorists either pay for excessive coverages they are falsely told are the lowest available, or GEICO drives them away with these costly quotes. Either way, GEICO is breaking California's insurance regulations and civil rights laws."
California's Proposition 103 does not allow insurance companies to consider education, occupation or prior insurance as rating factors. Companies may consider marital status, but must not mislead single drivers about minimum coverage amounts.
You may also be interested in:
"Blue-collar workers pay more green for auto insurance: Report"
"Captive, direct insurance overcharge for auto insurance"
"How credit affects auto insurance pricing: Report"