Georgia insurance agent charged with theft, fraud in Florida | Insurance Business America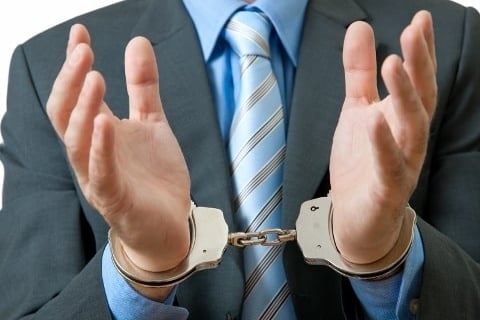 The Florida Division of Insurance Fraud announced the arrest of William David Rodeffer III—a Folkston, Georgia native—on Feb. 18. Rodeffer was accused of accepting insurance premium payments from two clients for insurance policies that he did not purchase.
Rodeffer accepted about $40,000 in premium payments from the two policies, officials said.
Previously, Rodeffer was a licensed insurance agent in Georgia working with another agent. He then moved to Yulee with his fellow agent and opened a second office. When Rodeffer applied for a license with the state, he was denied on grounds of his criminal history.
The Nassau County Sheriff's Office charged Rodeffer in 2014 for a separate but similar offense.
Despite his lack of a license, Rodeffer continued to illegitimately sell insurance policies to consumers in Florida for three years.
It was during this period of time that Rodeffer was accused of illegally pocketing the insurance premiums of two of his clients.
One of the victims was a 91-year-old Floridian who made at least 10 premium payments with Rodeffer, thinking he had purchased a workers' compensation policy. The worker found out too late that the policy never existed when he sustained injury and filed a claim against the policy. Due to the absence of the policy, the victim did not receive workers' compensation coverage, on top of the $30,000 in medical bills he has to cover.
The other victimized client is American Legion Post 283. The veteran organization was led to believe that it had secured general liability property insurance coverage through Rodeffer after making multiple premium payments.