Get reel! Film insurance needs to catch up | Insurance Business America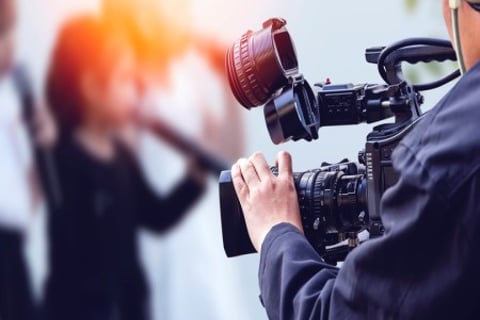 Once upon a time, all movies were shot on film. The golden reel was then whisked off to a runner who made sure it got to labs for processing and so on. Today's film industry is digital. Technology has changed everything from production to dissemination and beyond.
The entertainment industry has evolved, but the insurance industry has not necessarily kept up with those changes. The purchase experience has become antiquated and oftentimes irrelevant with regards to policy wording and the exposures covered.
Animated movies are all the craze these days. What good is negative film coverage going to do for a totally digital production company that keeps its material backed-up in the cloud? Not much. That sort of irrelevant practice is what's driving Industria Risk & Insurance's quest to turn the turn insurance and risk management for the entertainment industry on its head.
"The entertainment insurance industry has lagged behind innovation in the industry. A lot of production policies still use antiquated wording - such as negative film and video tape - that's intended to address exposures that aren't so relevant in today's industry. One of our goals at Industria is to contemporize policy wording so they acknowledge modern exposures," said Marc Spivey, managing director, global entertainment & events practice leader at Industria Risk & Insurance.
"A lot of brokers who are true specialists in the entertainment insurance space have been doing it for years and come from the era of hand-written applications and face-to-face meetings. However, these practices don't match consumer preferences in today's fast-paced film industry. They're outdated and unnecessarily time-consuming and burdensome to both the consumer and the broker."
Up-and-coming film makers are technically savvy. They expect to be able to perform most of their business tasks and functions from their phone, including their insurance needs. Oftentimes they need a certificate of insurance at the click of a button or a special endorsement for a permit at short notice. There's no time for lagging in an industry that "always seems to have a sense of urgency," according to Spivey.
"I've found that the entertainment insurance industry has not responded particularly well to the fast-paced, on-demand nature of the film industry," Spivey told Insurance Business. "At Industria, we're developing tools, like a phone application, to make the whole insurance process easier and to provide service instantly for our clients. We see it as a great market differentiator to be able to conduct entertainment insurance business electronically, through a portal or a phone app.
"Investing in technology is all about simplicity and efficiency when it comes to gathering data and information. We want to make sure our clients can respond to us easily and have the tools and services they need. For many in the film industry, insurance is cumbersome and burdensome. It's time to disrupt the old business model and meet the needs of the contemporary entertainment industry more effectively."
Related stories:
Lights, camera, insurance! The 'reel-ities' of insuring major movies
Specialty insurance line predicted to grow by half a billion by 2019