Global insurer 'transforms' with innovative leadership program | Insurance Business America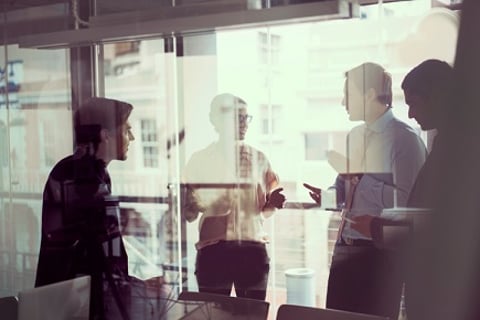 Leadership in the insurance industry has no divine right clause. You can't just step into a C-Suite role and expect to be fluent in executive discourse.
So why isn't the insurance industry doing more to address the workforce generation and experience gap? When the leaders of today leave the industry, who is going to replace them?
Insurance Business
spoke to Justin Gress, director of strategic operations (COO) at
XL Catlin
Canada & North America Construction about the importance of investing in future generations. XL Catlin has created an extended leadership team to give
younger generations in the workforce
in-person leadership training, project leading opportunities, and insight into the financial and strategic planning of the company.
Register for our Millennials in Insurance event being held in New York City on February 08, 2018
"Millennials want to get as much information as they can in the most efficient way possible. Some of that comes through the classroom, some of it comes through personal study, and some of it comes through experience. At XL Catlin, we have been looking at how to develop the next set of leaders, so we've created an extended leadership team to improve inclusivity and transparency within the business," Gress explained.
"Before, the big decisions were made in the C-Suite, but now we're really trying to involve the extended leadership team more in those discussions so they can
learn, grow and prepare for the future
. We've tried to expose the team to decisions on a basic level as well as assigning them opportunities to step up and own a situation."
The extended leadership program has been running for about 18 months and it has "really transformed," according to Gress. The younger workforce is starting to give feedback to the XL Catlin C-Suite and highlight points of relevance for them, such as workplace culture.
Celebrate excellence in insurance. Join us for the Insurance Business Awards in Chicago
.
Millennials like to have a clear career path and the opportunity to innovate, said Gress. New products and a pioneering workplace culture will help to retain millennial interest and keep them excited to come into work.
"A
good leader is someone who can identify potential in younger generations
," he added. "They help people working for them or around them to advance, so that one day they can move seamlessly into the top job when that leader is ready to move on. It's really important for young people to be excited about having a long career – and for that they need to understand their career path and what their next move is going to be."
Related stories:
A millennial's tips on how to draw young stars into the industry
Insurance doing 'woeful' job of attracting millennials, exec says