Global protectionism could rock economy | Insurance Business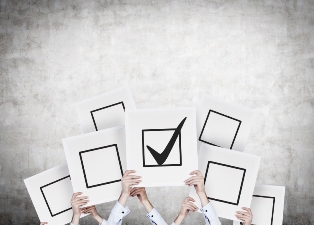 A new report has analyzed how a rise in protectionism, oil crisis, and water scarcity could affect businesses and the world at large, and identified risk mitigation solutions for best-, worst-, and base-case scenarios for each geopolitical trend.
The report by
Zurich
Insurance Group and Atlantic Council, entitled
"Our World Transformed: Geopolitical Shocks and Risks,"
has found that a rise in global protectionism, an adverse effect of free trade and globalization, could significantly impact economic growth, poverty levels, and the potential for military conflict.
It also warned businesses that benefit from global trade that they may be pushed into restructuring their supply chains in order to address potential disruptions to their manufacturing and retail operations.
"We are in a period of geopolitical uncertainty, which can create a volatile business environment for companies connected to global markets, whether it is as a multinational corporation with overseas manufacturing and retail facilities or a regional operation with global suppliers," said Bryan Salvatore, head of specialty products for Zurich North America.
"This report makes clear the consequences of allowing geopolitical risks to fester, but it also offers insights on how we might weather the storm."
Are you a program specialist? Download our free whitepaper to understand how to evaluate program carriers, and find a partner that shares your specialty mindset.
Should tensions escalate in the Middle East to a large-scale conflict, the report said it could disrupt global energy markets and force businesses to seek alternative energy sources. This could affect global supply chains, increasing oil prices as well as transportation costs; and in the worst case, lead 23 million more people to live in extreme poverty.
In the case of an extended drought, the report said agriculture production would incur the most damages, leading to food shortages, which could then result in regional conflicts. In the base-case scenario, the report said global water withdrawals could rise by 14% above current levels.
To cope with water shortages, businesses are advised to implement a water management and conservation plan to reduce water use and sustainable solutions.
"There's no question that the world is facing an increasing number of interrelated global risks," said Fred Kempe, president and CEO of the Atlantic Council.
David Anderson, head of credit & political risk at Zurich North America, noted the interrelatedness of geopolitical risks, and the need to consider them as a whole and in the context of other risks.
He added that understanding the connections between the different kinds of risks is crucial to managing them and avoiding surprises.
"Those risks are, by their nature, difficult to shape, because they are driven by forces beyond the control of companies or single governments," he said. "Nevertheless, in view of the growing geopolitical volatility, companies need to examine the disruptions that could be mitigated."
Related stories:
Global insured disaster losses hit four-year high
Insurance prepares for the worst
Top 10 global risks revealed