Google Compare shutdown isn't automatic "victory" for agents | Insurance Business America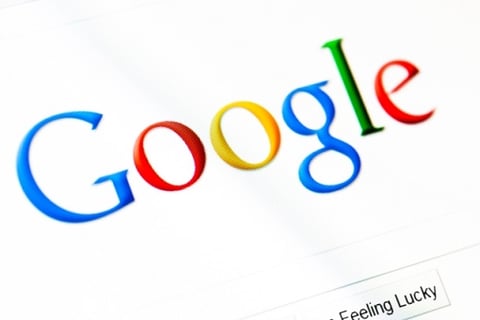 The news that Google is
bowing out of the insurance market
should not be read as either a failure of online comparison services or a validation of agents who have shunned technology, industry figures say.
The pending closure of Google Compare was confirmed Monday in an email the company sent to partners, which stated Google would start winding down and ultimately end its comparison-shopping site for auto insurance, credit cards and mortgages. Both US and UK services will terminate March 23.
In the email, Google said the auto insurance comparison site "hasn't driven the success we hoped for," and that the company will be "focusing more intently on AdWords and future innovations."
Once billed as a serious threat to insurance agents – Forrester analyst Ellen Carney famously suggested the 40,000 agencies in the US could "absolutely shrink by a quarter" – the service operated for less than a year before Google decided to pull the plug. However, both partners and competitors of Google say this closure has more to do with the company's good business sense than a sign that the online comparison model is flawed.
Google's "spring cleaning"
A corporation known for its innovation, Google has historically been quick to axe any venture that doesn't deliver. March or April news that Google is restructuring or foregoing certain businesses, such as the 2013 announcement that ended Google Reader, are common and often referred to as the company's "spring cleaning."
The closure of Google Compare fits that pattern, industry figures say – particularly after last year's reorganization into Alphabet Inc., a conglomerate and parent company to Google.
"It wasn't overly shocking. It's always been strange that Google came into the industry," said Laird Rixford, president of Insurance Technologies Corp., the Texas-based software provider that powered Compare's back-end rating system.
Rixford observed that as Google's main revenue source is keyword-based advertising, the extension into auto insurance essentially "cannibalized" the company's $50- to $300-per-word revenue stream.
A failure to attract some of the country's larger auto insurers, such as
Allstate
or Progressive, also damaged the company.
As of earlier this month, Google Compare had launched in just four states – a far cry from the two dozen states Google said it expected to be serving by its first anniversary.
A love of agents
Another reason Google Compare may have failed to take off is an ongoing reliance on insurance agents.
While online insurance offerings have increased over the years, a majority of auto purchases are still completed through individual agents. And, in the more complex world of small business insurance, a November survey from the Deloitte Center for Financial Services found that 83% of American small business owners report satisfaction with their current agent.
The comparatively hands-off approach presented by Google Compare probably hurt the service, said Adam Lyons, chief executive officer with The Zebra, an Austin-based comparison company.
"Auto insurance is a complex product and a lot of folks underestimate that," Lyons told
Insurance Business America
. "I think Google really focused on the pricing piece, and while that approach works very well for some products, you need to be more involved and have a deeper understanding of others. Insurance is proving to be one of those."
The treatment of auto insurance as a commodity was one of the reasons The Zebra chose to pass on an opportunity to work with Google Compare, Lyons said. Now, the company has recently closed $17 million in Series A funding and plans to use Google's failed venture as a cautionary tale.
"I think the lesson learned is that you need to help folks understand what insurance is as a product," said Lyons.
To that end, the company is heavily focused on educating consumers through carrier comparisons, a guide to "Insurance – in Plain English," and the creation of its publication, "Quoted." And as always, human interaction will be key.
No time for an agent "victory lap"
Regardless of the continued importance of personal insurance consultation to the auto product, agents should not interpret Google Compare's exit as "time for a victory lap," warns Rixford.
"Agents need to remain vigilant [because] the consumer has changed over the years," he told
IBA
. "Google was trying to chase that opportunity."
Now that Google has abandoned that pursuit, there is plenty of room for other companies to take its place as a leader in the online comparison space. Apart from The Zebra, MIT-developed Insurify recently pulled in $2 million in seed money and
Chubb
last month took out a 24% stake in CoverHound. Compare.com also remains a major player.
And though these comparison tools have their roots in auto insurance, they have not been shy about expressing interest in expanding their services to homeowners and small business lines.
With these new players nipping at their heels, Rixford argues that now is the time for insurance agents to invest in comparative raters and other technology to meet new consumer expectations.
"Don't rest on your laurels," he warned.