Google enters the health insurance business with a $32.5mn investment | Insurance Business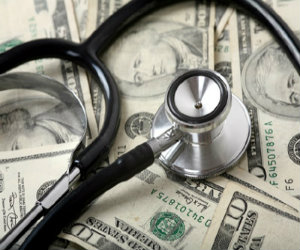 Google isn't just interested in auto insurance.
On Tuesday, the technology giant announced that it had invested $32.5 million in Oscar Health Insurance Corp., a startup that many believe is poised to disrupt traditional insurance channels and dominant players like UnitedHealth Group and Anthem.
The deal, which was transacted through growth-equity fund Google Capital, values Oscar at $1.75 billion and adds to the two-year-old company's pool of more than $350 million in capital.
Oscar hopes to cater to new and existing health insurance customers by making the insurance business more like an Internet service. The company signs up customers for its plans through online Affordable Care Act exchanges, offering prices that compete with established players.
For the most part, it's a strategy that's worked. More than 40,000 patients signed up with Oscar so far, and the company has its sights beyond its current operations in New York and New Jersey, with plans to expand to California and Texas at the beginning of next year.
Insurance industry professionals have been somewhat dismissive of Oscar, suggesting it may have to sustain some losses in order to offer competitive rates through the use of discounts from healthcare providers. However, the excess cash has been instrumental in covering such losses, which totaled $27.5 million in 2014.
While insurance companies may face disruption from Oscar, brokers at least can breathe a sigh of relief related to Google's involvement.
According to company reports, Google is not so much interested in getting into the business of healthcare as it is in developing new healthcare technologies and distribution systems.
Mario Schlosser, one of Oscar's cofounders, said Google's Life Sciences arm is creating solutions that could eventually benefit both companies. An experimental contact lens, for example, monitors glucose levels from human tears; that could be distributed to patients via Oscar.
"Google right now would need somebody to get these contact lenses to their patients and that somebody would have to have some economic incentive," Schlosser told the
Wall Street Journal
. "We can connect all those dots."
Already, Oscar offers its customers free fitness-tracking devices and access to unlimited telemedicine service. It is this technological advancement that appealed to Google, said David Lawee, head of Google Capital.
"What we're most excited about is companies that can transform the cost curve through technology. Oscar is very well positioned to do that," Lawee said.