GOP prepares new 5-year NFIP authorization | Insurance Business America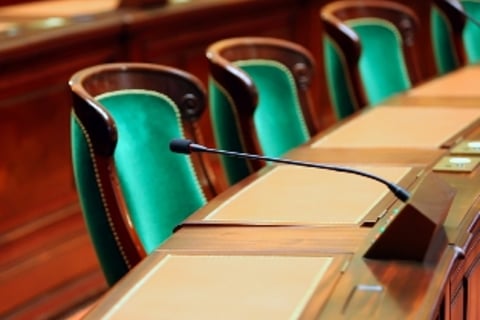 The House Financial Services Committee's Republican members have taken the first steps to reform the National Flood Insurance Program with a draft for its reauthorization.
The NFIP expires at the end of September, and Republican congressmen have outlined a reauthorization plan for the next five years whose main goal is to provide financial stability to federal flood insurance.
The draft aims to facilitate the program's transition to more private insurance providers while addressing its $25 billion debt, according to a report by the
Morning Consult
.
Congress aims to enact a law "that begins the transition to a competitive, innovative and sustainable flood insurance market where consumers have real choices," committee chairman Rep. Jeb Hensarling (R-Texas) said.
Among other things, the draft proposes to impose surcharges and increased assessment rates, which are foreseen to improve the NFIP's liquidity. If the proposal passes into law, the NFIP's reserve fund would be increased annually by 1% if it doesn't receive funds which the law has authorized it to collect.
Further, the Federal Emergency Management Agency, which administers the NFIP, would be provided with financial instruments designed to minimize "the chances of future borrowing from taxpayers by giving the NFIP the tools it needs to return to a strong financial footing while protecting homeowners."
Republicans also propose to reduce the cap on premium rate hikes from the current 18% to 15%, while putting in place savings products to help policy holders reduce or eliminate their NFIP premiums, the report said.
An annual actuarial review of the program was also put forth to ensure that its revenue streams remain viable and can support flood risk over the long term.
On the last year of the reauthorization, the NFIP would be barred from selling policies for new structures in high-risk areas if private insurance plans are already available.
During this time, the NFIP will start to adjust rates based on the actual risk of the properties it covers as well as halt coverage for homes whose replacement value exceeds $1 million, the draft also proposed.
Related stories:
Briefs - Hub acquisition, New flood bill, Willis & Acrisure new arrivals
President of NAIC outlines the four big issues of 2017